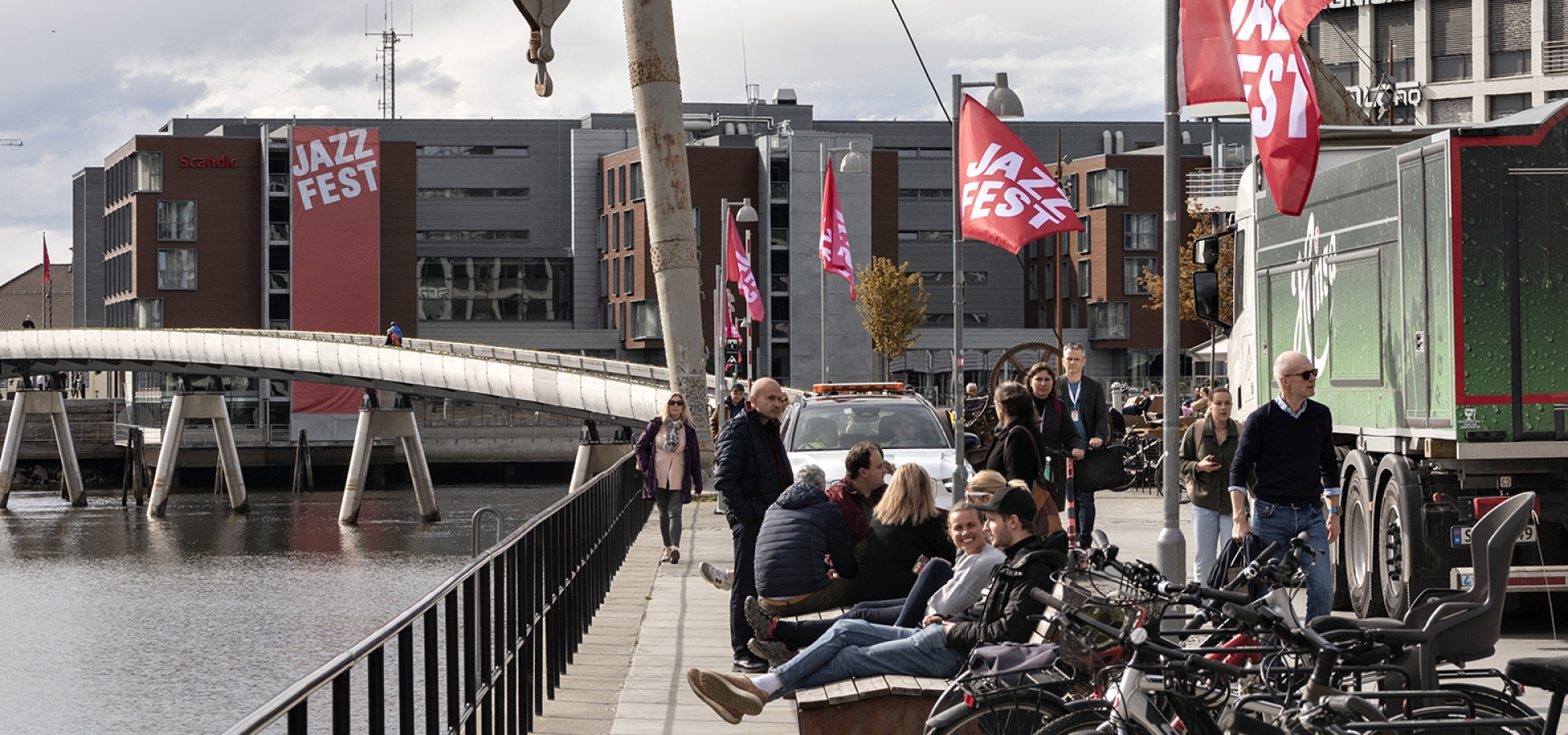 WHAT IS JAZZFEST?
Jazzfest is an annual jazz festival in Trondheim. We present jazz and related genres which represent the past, present and future.
From time to time we present concerts and special events outside our regular festival period, branded as Jazzfest Exclusive, as well as Julejazz every December.
 
TICKETS AND FESTIVAL PASS
Unfortunately we don't offer festival pass for the 2022 Jazzfest edition.
Single tickets can be bought online at our website or at Dokkhuset 2nd floor, weekdays between 10AM and 4PM
During the festival, please visit our festival office at Scandic Nidelven Hotel, opening hours: 12AM to 6PM 11-14 May.
IS IT SAFE TO BUY JAZZFEST TICKETS FROM PRIVATE PERSONS?
It happens that fake Facebook profiles pretend to have tickets for sale for sold-out concerts. Be careful, and please contact us when buying tickets, so we can verify if the seller is genuine and actually has tickets to sell.
IS IT SAFE TO ATTEND CONCERTS NOW?
Jazzfest follows current guidelines from the authorities and ensures a safe and good festival experience for the audience, artists and volunteers. Contact us if you have any questions in connection with infection control.
WHEN DO DOORS OPEN?
The doors usually open 30 minutes before the announced concert start, unless otherwise stated. We kindly ask the audience to show up well in advance of the concert start.
IS JAZZFEST SOMETHING FOR ME?
Jazzfest is a festival for everyone. You don't need any special knowledge to participate and share the joy of live music, regardless of genre, and this goes for every event during Jazzfest. 
CAN I BRING AN ACCOMPANYING PERSON?
We accept accompanying person. The owner of the accompanying certificate will have to buy a regular ticket, and the accompanying person will access the concert for free. Please get in touch with merete@jazzfest.no in advance.
IS THERE AN AGE LIMIT AT JAZZFEST?
We arrange concerts and events on different locations with different age restrictions. Please see the dedicated event page for further information.
In most cases we accept guardian form for those of you who are under age. Please get in touch with merete@jazzfest.no in advance to check the possibilities of bringing an under age person to a specific concert.
The guardian can not drink alcohol before or during the concert, and must be minimum 25 years of age. You will have to sign a form which will be handed out by the venue coordinator.
HOW CAN I VOLUNTEER?
We heavily depend on our volunteer team who gently offer their time, expertise and dedication both before, during and after the festival. Please get in touch with thekla@jazzfest.no if you would like to sign up for volunteer work at Jazzfest.