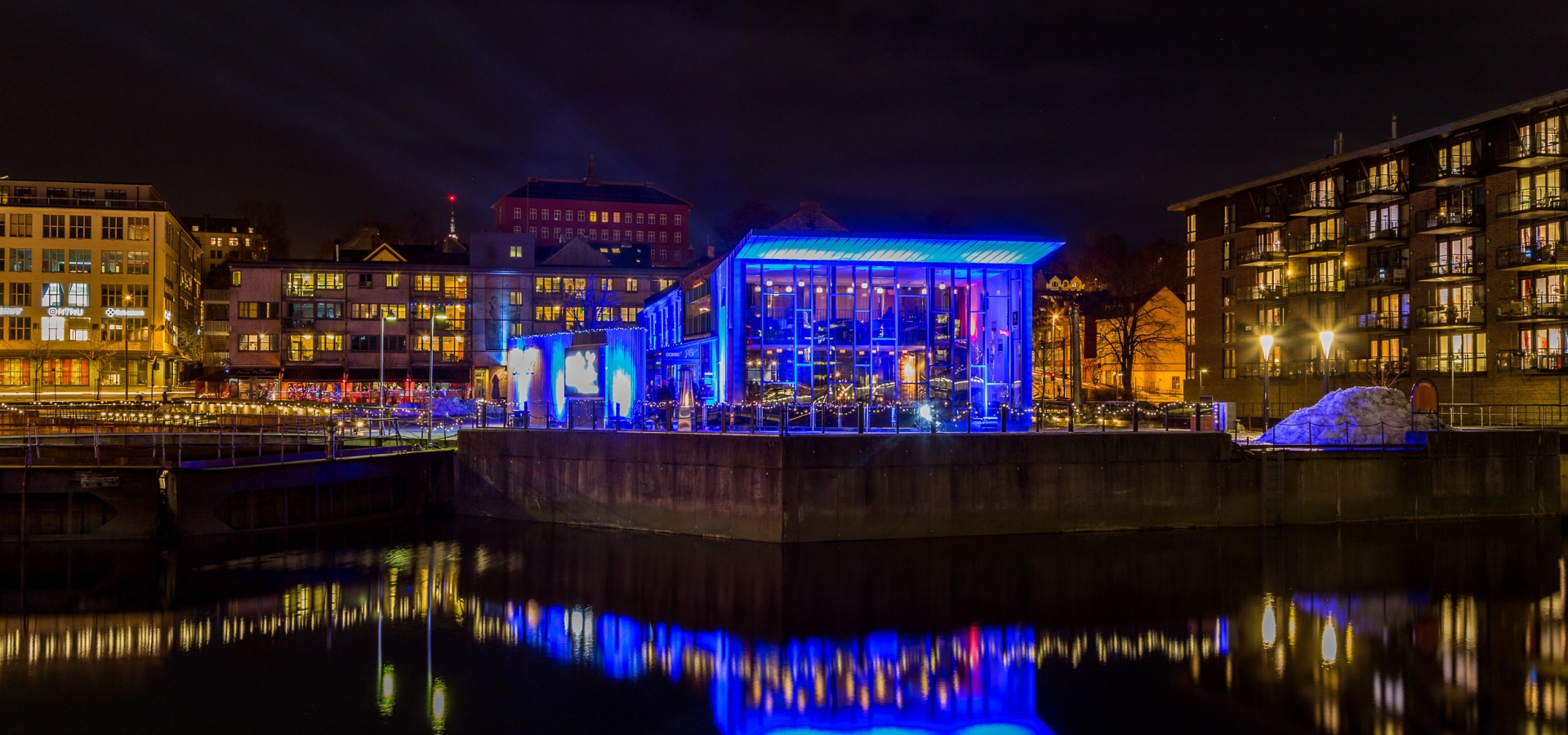 Dokkhuset
Dokkparken 4
7011 Trondheim
Norway
Dokkhuset is a concert stage located at Nedre Elvehavn in Trondheim. The Dokkhuset stage presents chamber music and jazz, new music, world music and other musical expressions.
Dokkhuset Scene AS was established in the autumn of 2006 by the four organizations Trondheim Kammermusikk Festival (TKF), Trondheim Jazzforum (TJF), TrondheimSolistene (TS) and Midtnorsk Jazzsenter (MNJ).
The concert hall accommodates 220 seated spectators. It can be opened towards the restaurant, so you can use the entire 1st floor for the public area. The concert hall is then dimensioned for 450 people. The stage is designed to work optimally for both acoustic and amplified music.
In Dokkhuset there is also a restaurant. It has approx. 80 seats, a varied menu and all rights. Here, the music environment in the house has a natural gathering place. The restaurant is run by Bare Blåbær AS.