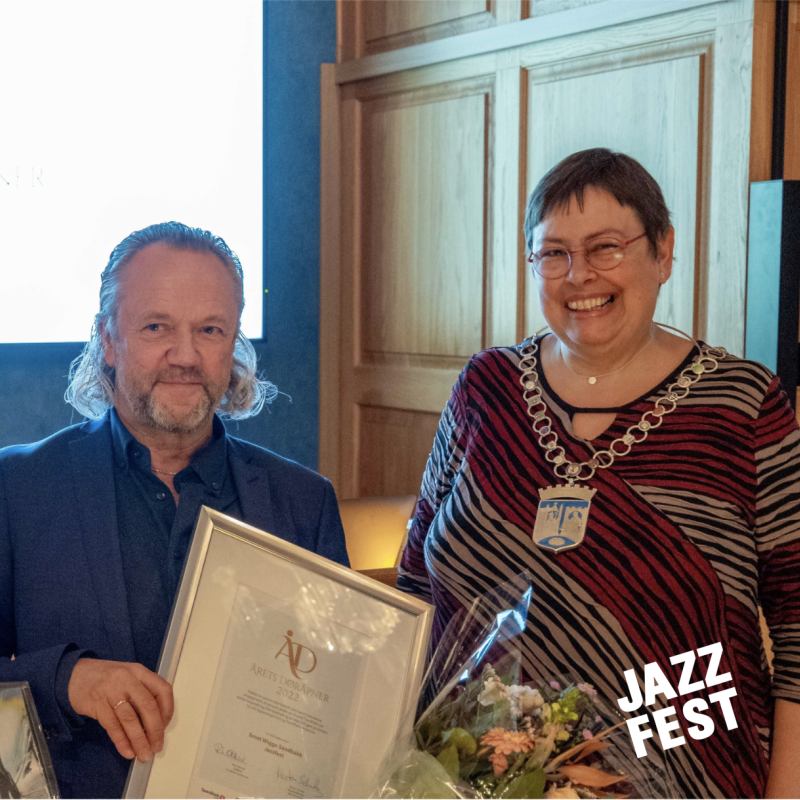 Door opener of the year 2022!
Our enterprising and inspiring general manager Ernst Wiggo Sandbakk yesterday received the honorable award for his work with Jazzfest and the cultural metropolis of Trondheim.
"The honor is received on behalf of the entire Jazzfest." says Ernst Wiggo. "I would like to believe that project Joyn-In is one of the reasons why Jazzfest was appointed, where our motto is "everyone should participate, no one will be voted out". Trondheim municipality has contributed additional funds over a two-year period, which has given us the muscle to make some smart moves, where we have, among other things, engaged an audience developer, established a free family day and held outreach concerts out in the field - a strengthened cultural offer for people who have been through a tough time. I am proud of what Trondheim Jazz Festival has become, both locally, nationally and internationally, and I'm really looking forward to the 35th festival this May!"