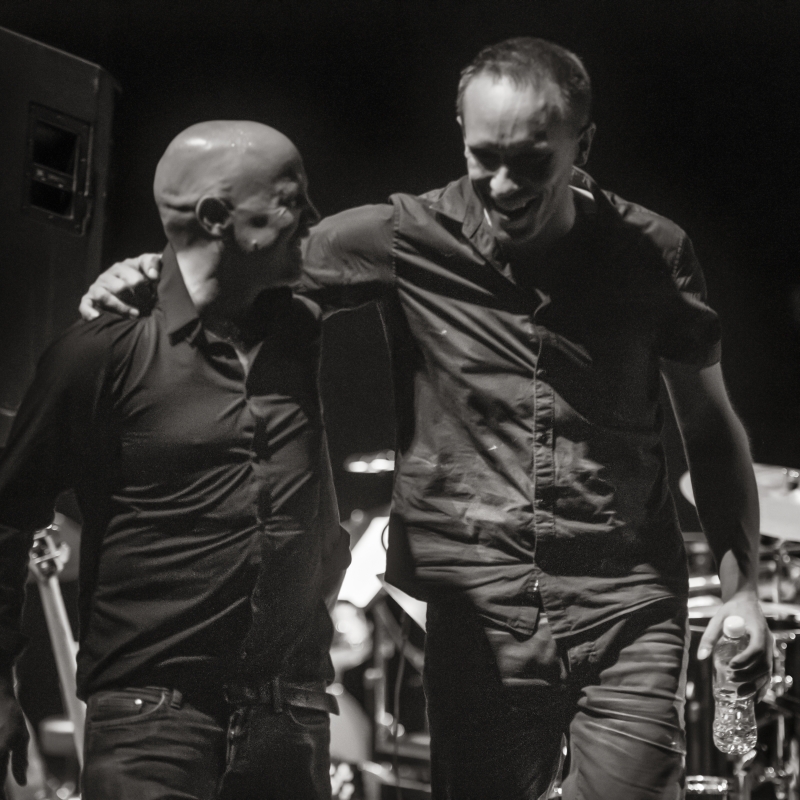 This is an archived event from the following edition:
May 12th
10:00 pm
- 11:15 pm
Håker Flaten & Nilssen-Love's Guts and Skins Octet
One of Norway's most celebrated rhythm sections is back with brand new music.
Both being NTNU alumnis, although different years in the early 1990's, bassist Ingebrigt Håker Flaten and drummer Paal Nilssen-Love had a series of successful bands during their school years in Trondheim. Some of them would dominate the Norwegian and European jazz scene for years to come – Element, Atomic, San, School Days, The Thing and Scorch Trio being some of them. 
Years have passed, Paal is no longer a member of Atomic, and The Thing is on ice for the time being. This would naturally bring the duo to start a brand new dream project in 2020 including some of the finest musicians around. The music is written by Ingebrigt and Paal and invites the musicians to bring their own style and musical taste to the table. The keywords are high energy level and playfulness!
Isabelle Duthoit - vocal, clarinet
Hanne de Backer - saxophone
Signe Emmeluth - saxophone
Magnus Broo - trumpet
Johan Holmegard - percussion
Alexander Hawkins - piano, organ
Ingebrigt Håker Flaten - bass
Paal Nilssen-Love – drums
The concert is a commissioned work financed by The Norwegian Composers' fund – and premieres at Jazzfest Trondheim May 7th.