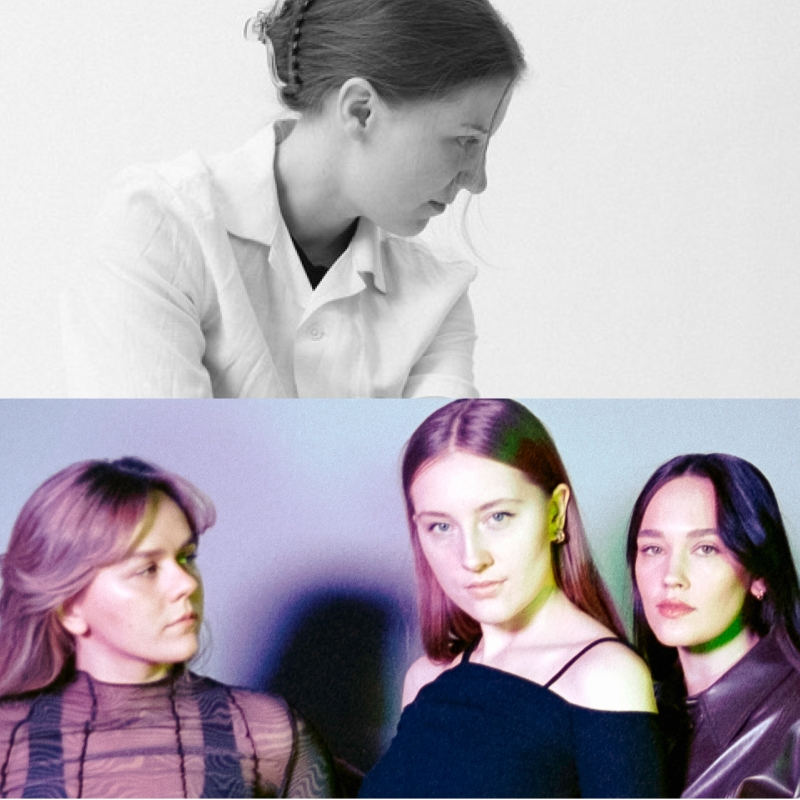 photo:
Sigrid Erdal / Christopher Næss
This is an archived event from the following edition:
May 13th
9:30 pm
- 11:30 pm
Veslemøy Narvesen + han gaiden
Double concert
Veslemøy Narvesen: We Don't Imagine Anymore
Exploratory trio with a jazz comet in front
Drummer and Jazzlinja student Veslemøy Narvesen has in a short time become a very active performer on the Norwegian music scene; recently she was singled out as "Norway's new super-drummer" by NRK, and already in 2020 she was crowned with the title "Young Jazz Musician of the Year" with one of her bands.
In the project We Don't Imagine Anymore, we meet Veslemøy in her own musical world: composed material with clear roots in the Nordic, improvised jazz sound, mixed with references to pop, singer-songwriter and chamber music. The texts deal with eternally topical themes such as loneliness and isolation, both in the presence of and in the absence of other people.
The project was commissioned for the Oslo Jazz Festival in 2021, and has now become a playground where Narvesen can develop as a songwriter, lyricist and vocalist - and drummer, of course.
Veslemøy Narvesen - drums
Oliver Skou Due - piano
Nicolas Leirtrø - baritone guitar
//
han gaiden
Shooting stars from Norway's electronic underground scene
Known for hypnotic live performances and vulnerable but driving club music, han gaiden has created a completely distinctive sound within their genre. Danceable beats and pulsating bass meet improvisation and heartfelt lyrics, with flowing saxophone melodies and playful vocal harmonies on top.
In the spring of 2022, they released their debut album you called me your erika on the prestigious label Mutual Intentions, which garnered very good reviews both within and outside our national borders.
With visuals, synchronized dance moves and custom-made costumes, the trio swallows you into their musical dream world, embraced by bass frequencies and beautiful soundscapes. Get ready to dance your Saturday night away!
Kristin Myhrvold - vocals, electronics
Ragnhild Moan - vocals, electronics
Ingrid Skåland Lia - vocals, electronics, saxophone
//
Doors open at 21:00
Concert start 21:30