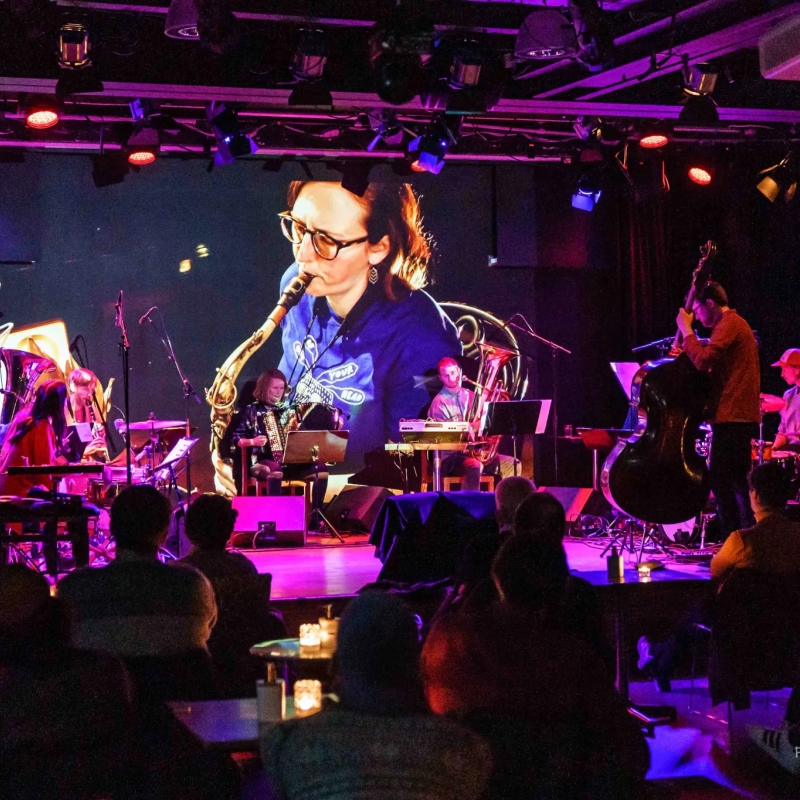 This is an archived event from the following edition:
May 15th
4:00 pm
- 5:15 pm
Trondheim Jazzorkester & Anna Webber
Flutist, saxophonist and composer Anna Webber has in recent years established herself in New York as one of the city's most exciting voices at the intersection of avant-garde jazz and contemporary music. Her latest album Idiom was released in May 2021, and became one of last year's most critically acclaimed albums.
In this unique interaction with our own musical flagship Trondheim Jazz Orchestra, we get the pleasure of experiencing a world-class international collaboration!
Anna Webber - saxophone, flute, Klaus Holm - clarinet, Mette Rasmussen - alto saxophone, Peder Simonsen - tuba, electronics, Martin Taxt - tuba, Ida Løvli Hilde - accordion, Liz Kosack - keyboards, Hans Hulbækmo - drums, Matilda Rolfsson - bass drum, percussion, Ole Morten Vågan - bass, Nick Dunston - bass, David Solheim - sound