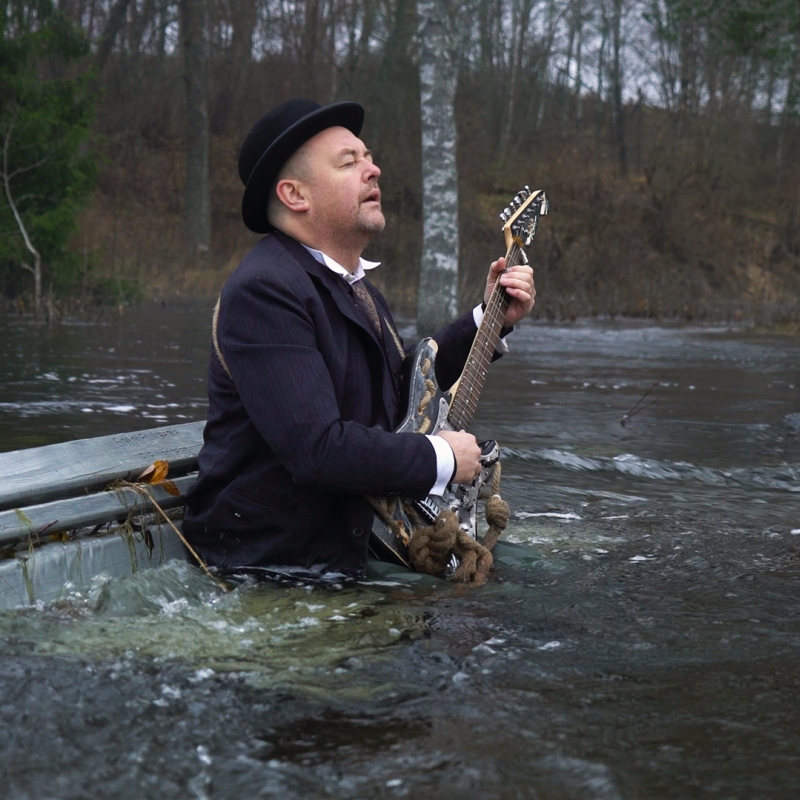 This is an archived event from the following edition:
May 15th
8:00 pm
- 9:30 pm
Stian Carstensen
Musical Sanatorium
Multi-instrumentalist and composer Stian Carstensen arrive Jazzfest with the masterpiece Musical Sanatorium!
Stian Carstensen is a genius-declared musician and among other things known as the guiding star for
the critically acclaimed band Farmers Market. He is the recipient of a number of awards and has collaborated with many renowned artists on a number of projects. Stian was recently nominated for the Nordic Council Music Prize 2021. Musically, he is recognized for pioneering work in various styles and traditions and for breaking boundaries musically.
The music from the album Musical Sanatorium can be described as cinematic, melodic and rhythmic, a kind of hybrid of Western European film and art music, united with the Bulgarian exotic rhythms. The ensemble consists of strings, bassoon, clay cuckoo, pedal steel guitar, harp, choir, various guitars, rhythm section, various analog synths, organs and horns. The music is dramatic and magnificent with instrument combinations that have never been heard before.
The album features contributions from renowned talents such as Mike Patton, Ola Kvernberg, Jacob Collier, Todd Terje, Jarle Vespestad, Finn Guttormsen, Audun Sandvik, Atle Sponberg, Bjarne Magnus Jensen, Sidsel Walstad, Torbjørn Dyrud, Pål Hausken, Gabriel Carstensen Øien, Finn Guttormsen and Marinette Tonning-Olsen.

Stian Carstensen - accordion
Ola Kvernberg - violin
Atle Sponberg - violin
Bjarne Magnus Jensen - violin
Audun Andre Sandvik - cello
Find Guttormsen - bass
Ola Erlien - guitar
Sidsel Walstad - harp
Giani Lincan - cimbalom
Jarle Vespestad - drums
Torbjørn Dyrud - harpsichord, electric piano, grand piano
NB: Limited seating capacity.
Bill: 550/450/400 (Jazzfest friend)
The doors open at 19:30
Age limit 18 years. We practice guardianship forms, see more at www.jazzfest.no
Sign up as a Jazzfest friend to get a discount on our concerts!