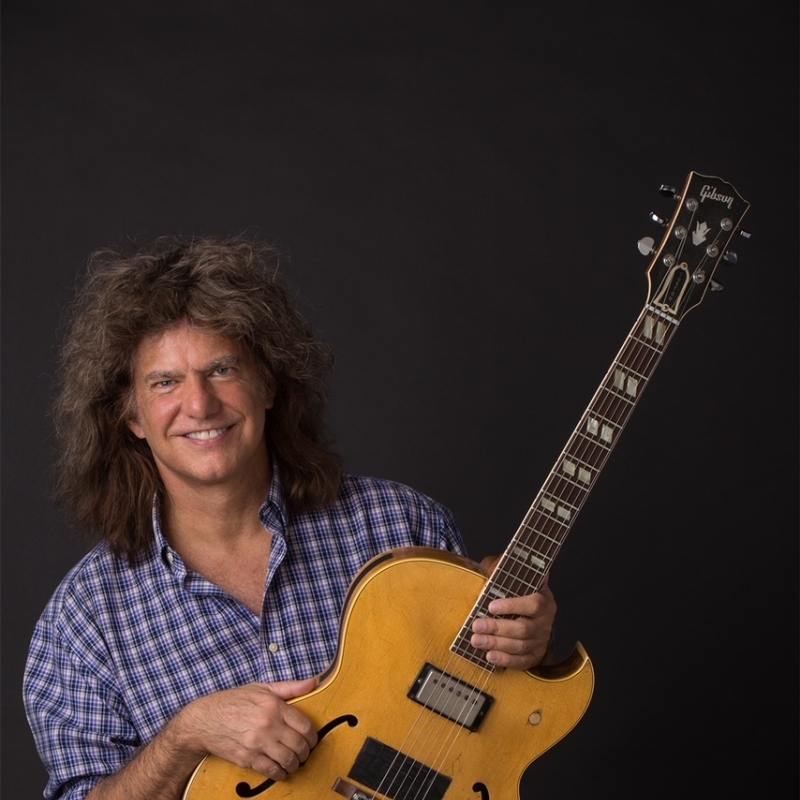 This is an archived event from the following edition:
August 12th
8:00 pm
- 10:30 pm
Pat Metheny
NB: Collaboration concert
In collaboration with Trondheim Stage and Live Nation Norway.

Guitar legend Pat Metheny to Trondheim!
Jazzfest, in collaboration with Live Nation and Trondheim Stage, is proud to present Pat Metheny in Olavshallen on Friday 12 August 2022.
Pat Metheny (68) has been awarded 20 Grammy Awards in a variety of categories over the years, including `Best Rock Instrumental´ and` Best Jazz Instrumental Solo´.
With his massive success, he is one of the greatest living artists in the jazz world. A living legend in the true sense of the word.
Pat Metheny, born in the United States in 1954, had his big break as a 20-year-old with the Gary Burton Quartet in 1974.
He has since worked closely with big names such as David Bowie, Chick Corea, Michael Brecker, Herbie Hancock and Joni Mitchell, to name a few.
Pat Metheny has also worked with Norwegian Jan Garbarek and Silje Nergaard.
The guitar legend is referred to as one of the world's foremost musical innovators and a bridge builder between different genres.
Metheny has written film music and books and is gaining worldwide recognition as a composer with a completely unique musical flair.
He could rest on his laurels, but Pat Metheny, who has spent much of his musical life touring, still performs over 100 concerts a year.
Pat Metheny is a big fan of Norwegian jazz and has played with the Trondheim Jazz Orchestra.
With him on stage are Darek Oleszkiewicz (bass) and Joe Dyson (drums).