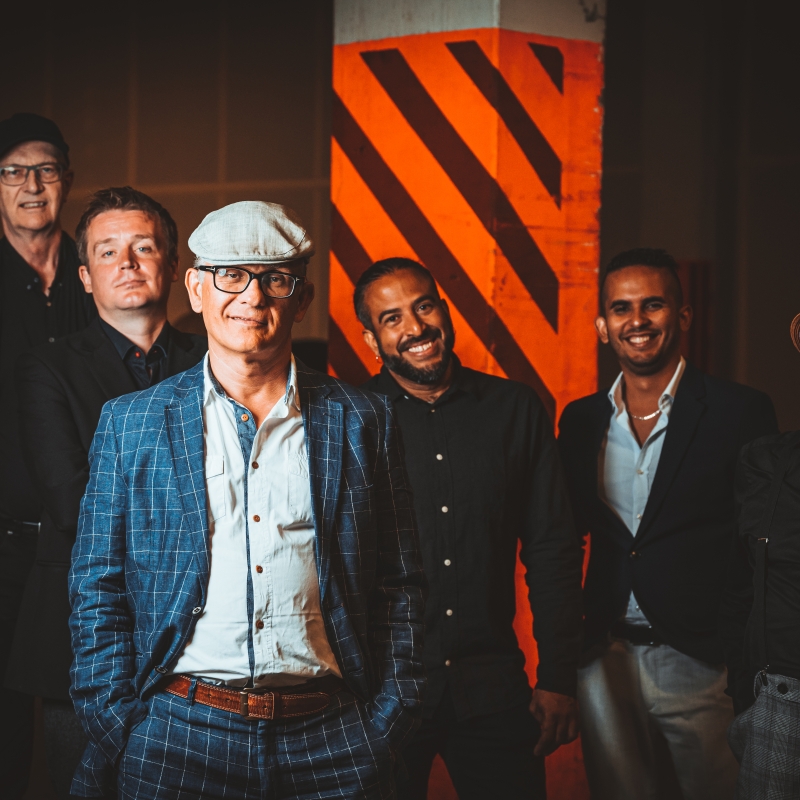 photo:
Bård Henrik Mathisen
May 14th
9:00 pm
- 10:15 pm
Hovedøen Social Club
For over 12 years, Hovedøen Social Club has fused rhythms from Havana with older Norwegian pop gems, and the result has been surprising and danceable Cuban versions of Norwegian hits. The band was formed in 2007 and really broke through then "¡Que viva Noruega!" came, in the summer of 2008. In the spring of 2009 came the sequel «¡Ay caramba!». The concert collaboration with KORK was a great success and "Classics a la Cuba" is regularly played on TV stations in Latin America.
Sverre Indris Joner - piano, bandleader, Sergio Gonzalez - vocals, Eduardo Cedeño - timbales, Ole Marius Melhuus - bass, Ruben Pirela - congas, Erik Eilertsen - trumpet