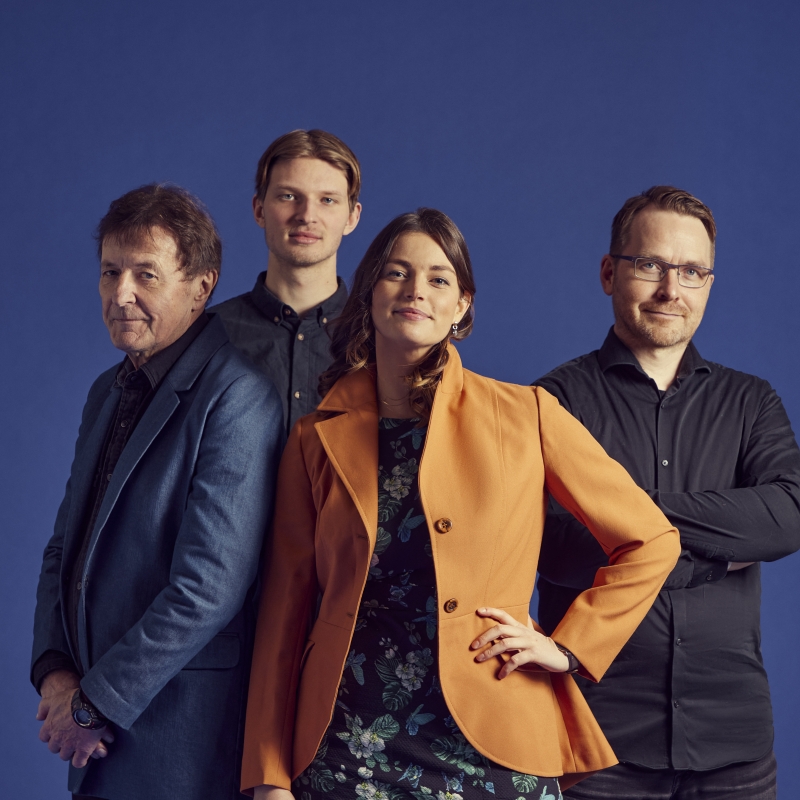 This is an archived event from the following edition:
May 11th
10:00 pm
- 11:15 pm
Elisabeth Lid Trøen
New Paintings of Jazz
What happens when post bop and free jazz meet folk music and lyrical melodicity?
New Paintings of Jazz is Elisabeth Lid Trøen's first commission, and will be one step further on her artistic journey, where she will explore her musical attractions and interests.
For the occasion, she writes for her own Trøen/Arnesen Quartet, which is a close collaboration with nestor in Norwegian jazz, pianist Dag Arnesen.
Together with bassist Ole Marius Sandberg and drummer Sigurd Steinkopf, the musicians enter into the interaction with a responsive and alert ear, and the musicians bring experiences from a wide range of genres and expressions that merge and become tradition-bearing and innovative at the same time.
Elisabeth Lid Trøen - saxophone
Dag Arnesen - piano
Ole Marius Sandberg - bass
Sigurd Steinkopf - drums
The doors open at 21:30
Age limit 20 years. We practice guardianship forms, see more at www.jazzfest.no
Sign up as a Jazzfest friend to get a discount on our concerts!