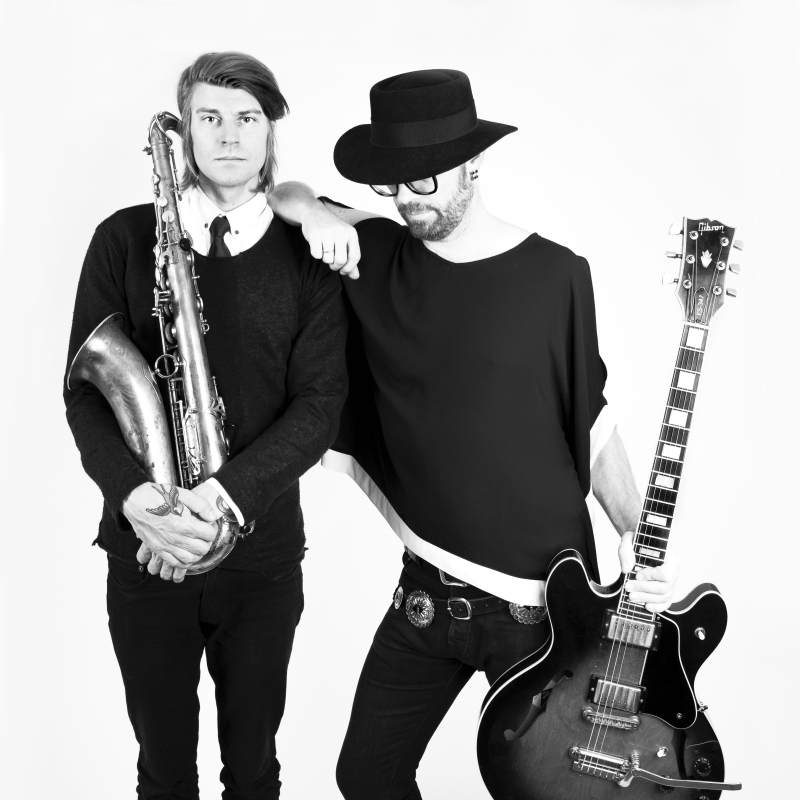 This is an archived event from the following edition:
May 14th
8:30 pm
- 11:30 pm
Cobra Kraft + Ask Carol
Double bill!
Cobra Kraft
What happens when the tone and spontaneity of jazz meet the energy and rawness of rock in a soothing wall of sound?
Then you get the sound of the brand new band Cobra Kraft!
Inspired by, among others, Ornette Coleman and Jimi Hendrix, the band enters Byscenen this evening with a goal of uniting jazz and rock in an expressive and innovative live show.
Cobra Kraft has been created through years of friendship and admiration across genres in the music scene of Trondheim, and Jazzfest is proud to present this comission with brand new music signed Kraft / Borten.
Petter Kraft - sax
Per Borten - guitar, vocals
Vegard Lien Bjerkan - keys
Ingebrigt Håker Flaten - bass
Kenneth Kapstad - drums
---
Ask Carol
We are very happy to have discovered Ask Carol, a very exciting duo from the deep Norwegian forests. Based in Auma, between Alvdal and Tynset, the duo has developed a mysterious, multi-tasking sound, which seems more born in garage rock Detroit than in winter-cold Norway. Carol's powerful voice dressed in pure and dark indie-grunge sound develops songs no one can match.
Ask Thorsønn Borgen - drums, electronics
Karoline Strømshoved - vocals, guitar
NB: Standing audience.