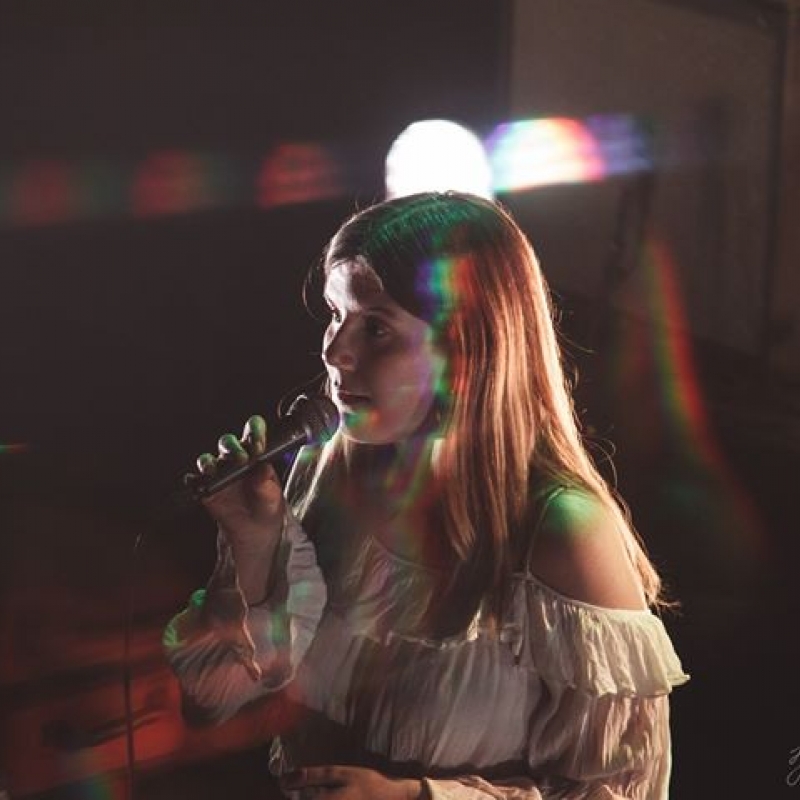 This is an archived event from the following edition:
May 5th
8:30 pm
- 9:45 pm
Vilde Aakre Lie vs. Stage Dolls w/ NTNU Jazzensemble
In the series of concerts where a young and upcoming jazz musician interprets one of our region's established artists, we have come to the singer and composer Vilde Aakre Lie who will present Stage Dolls and Torstein Flakne's large catalog of rock classics in new wrapping!
Vilde Aakre Lie (born 1995) is a young musician and composer from Trondheim. She has a bachelor's degree in performing jazz singing from the NTNU Jazzlinja, and has later taken further education in jazz composition at the Norwegian Academy of Music, where she wrote music for the NMH big band and the Norwegian Wind Ensemble. Vilde also works as a composer in her octet Mon Mio, which released her debut EP Solitary Space in 2019. In the spring of 2022, she is one of four young composers who are writing for the project Det Nye Norske Storband with orchestra.
A couple of decades after Stage Dolls released their first albums, their music became part of the soundtrack to Vilde's youth, and it is therefore with great joy that she will now rearrange the band's songs for Jazzfest 2021.
Vilde Aakre Lie - arranger, orchestra leader and vocals
Jakob Leirvik - vocals
Isabelle Bjørneraas - vocals
Helge Snorri Seljeseth - violin
Ellie Mäkelä - viola
Ola Ellingsen - trumpet
Oscar Andreas Haug - trumpet
Peter Robertstad - trombone
Amalie Dahl - saxophone
Ask Rasmussen - saxophone
Aksel Rønning - saxophone
Emil Storløkken Åse - guitar
Eirik Tveten - piano
Anders Hjemmen - bass
August Glännestrand - drums