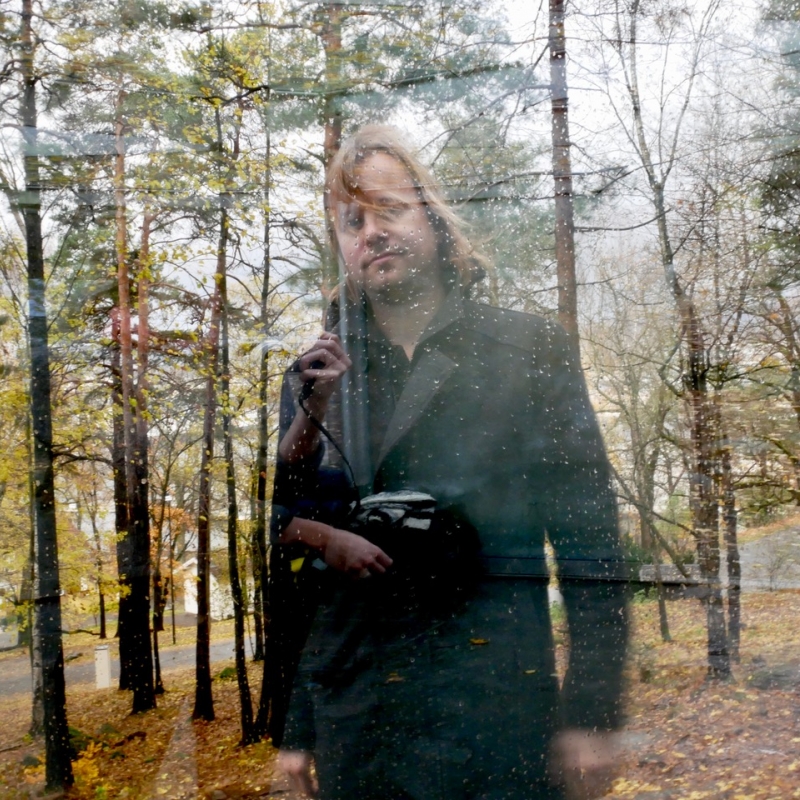 This is an archived event from the following edition:
May 9th
6:00 pm
- 7:15 pm
Kim Myhr
A hypnotically groovy and hallucinating music
Kim Myhrs album «You | me» (2017) recieved fantastic reviews in the press and was in 2018 nominated to Nordic Music Prize, together with Björk, Susanne Sundfør and 9 other Nordic artists. The album consists of layers upon layers of acoustic and electric guitars, electronic elements, percussion and drums. 
In the concert version of the record, Kim Myhr is bringing with him the three drummers/percussionists Ingar Zach, Hans Hulbækmo and Kyrre Laastad, in addition to the guitarists Håvard Volden, David Stackenäs and Adrian Myhr. Together the group create an ocean of sound the listener can really swim inside. A hypnotically groovy and hallucinating music.
Kim Myhr and his You | me project have toured Europe and North-America extensively since its premiere at Ultima Festival in Oslo in 2018. They have played concerts at Berliner Festspiele, Festival Météo, FIMAV festival and in march 2019 they will perform at the Big Ears festival in Knoxville, Tennessee.
Kim Myhr – electric and acoustic guitars
David Stackenäs - electric and acoustic guitars
Håvard Volden - electric and acoustic guitars
Adrian Myhr - electric and acoustic guitars
Hans Hulbækmo – drums, percussion
Ingar Zach - percussion
Kyrre Laastad - drums, percussion
Stig Gunnar Ringen - sound
"Kim Myhr is a master of slow-morphing rhythms and sun-dappled textures that seem to glow from the inside...It's an album to bolster the spirits and ground the nerves: travelling music for big-sky vistas."
The Guardian
«delicate and suffused with beauty, yet exudes a power derived from the clarity of its creative vision. Truly, an ocean of sound» 
MOJO
«a tremendous piece of music»
BBC3
«surely a minor masterpiece»
Jazzwise