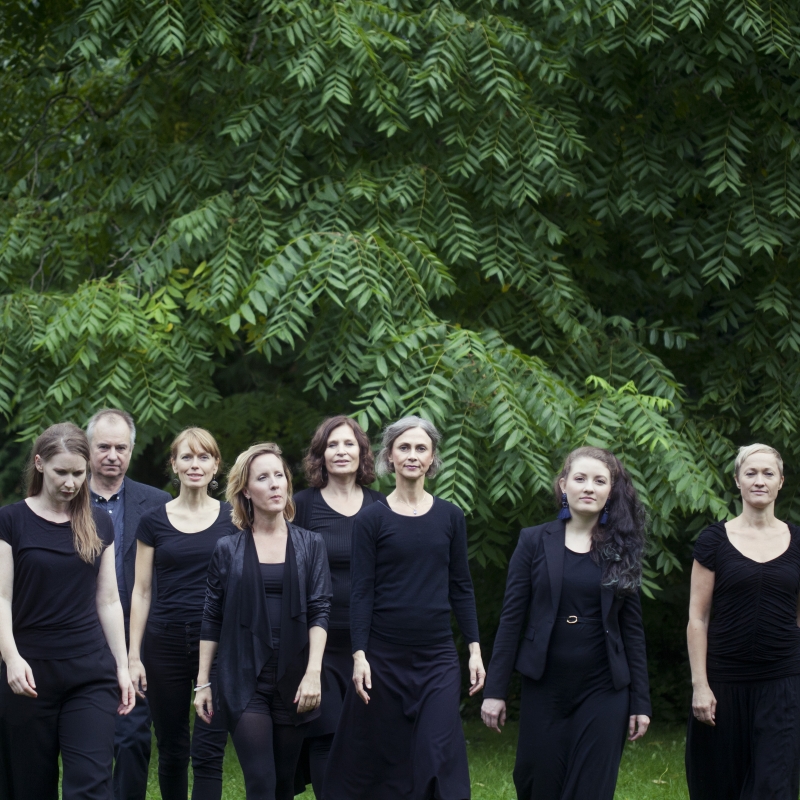 This is an archived event from the following edition:
November 26th
6:00 pm
- 9:00 pm
Trondheim Voices
Musikk i Planetariet
Get ready for a completely unique and super-exclusive audiovisual experience when we invite the audience to a spectacular planetarium concert! Experience a magical journey in the universe accompanied by Trondheim Voices and Asle Karstad. Vocal art you have never heard before!
Trondheim Voices is Norway's most exciting vocal ensemble, and in recent years has made a very strong mark internationally. In collaboration with innovative composers, with the use of new technology, and through a number of interdisciplinary projects, the ensemble has been a pioneer in the development of collective vocal improvisation, and constantly takes the genre to new places. Sound designer Asle Karstad has specially developed the effect controller Maccatrol for Trondheim Voices, a system that gives singers the opportunity to control individual effects on the voice wirelessly, in surround.
Trondheim Voices:
Sissel Vera Pettersen, artistic director
Tone Åse
Torunn Sævik
Siri Gjære 
Ingrid Lode
Sound design and Maccatrol: Asle Karstad

The concerts are presented in collaboration with Trondheim Voices and the Vitensenteret in Trondheim.
NB: Two concerts have been set up - at 6pm and 8pm. Tickets for both concerts can be found by following the ticket link.