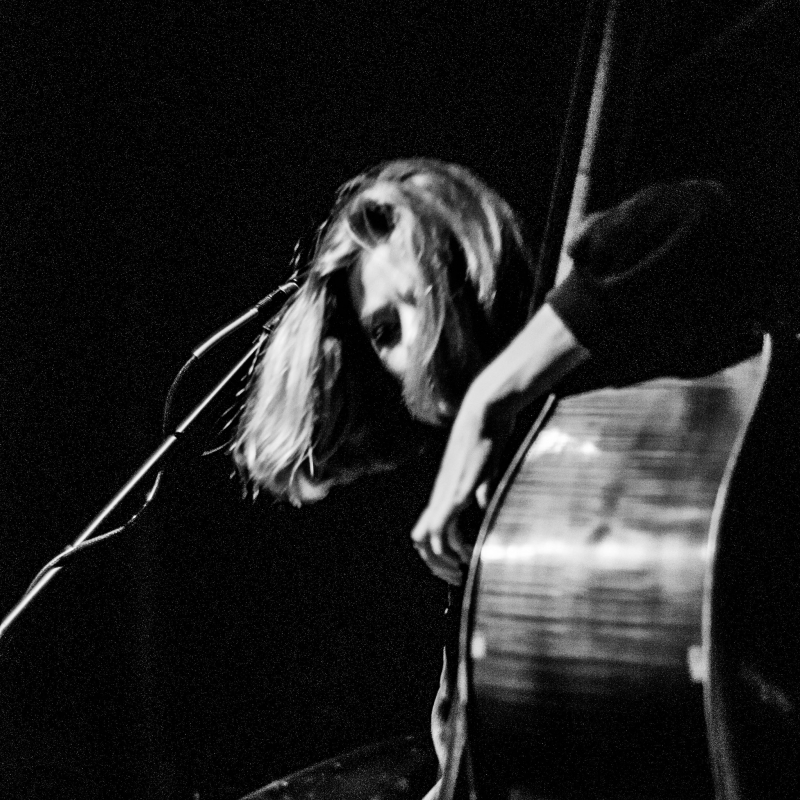 This is an archived event from the following edition:
November 27th
2:00 pm
- 3:00 pm
Jordan Sand
 Jordan Sand is a performer and composer from New York. Weaving vocals into the organ-like resonances of the bowed double bass, her work as a soloist and for theater has been described as "ninja bass-playing" (Obsolete Media Objects) and "Joni Mitchell meets Ligeti" (Omaha Under the Radar). Building a plaintive, distended song-form, she then shreds it apart into the smallest atoms of texture and mechanics. 
As a collaborator, she has performed on Saturday Night Live, The Late Show, the Tiny Desk Concert series, and at Carnegie Hall, and toured throughout the United States, Canada, various limbs of Europe, and Taiwan. She moves between the shapeshifting scenes of klezmer, classical, jazz, folk, experimental theaterand free improv –  influences imparted into her solo world. With a visceral story-telling that lands in the gut, since 2014 she has been haunting stages with a live sound that lands like a "lullaby for insomniac adults." 
For the Trondheim Jazz Festival, Sand will blend scenes and memories from the USA with a string of new compositions, hot off the press after one tumultuous year in Trondheim. 
Jordan Sand - double bass, voice