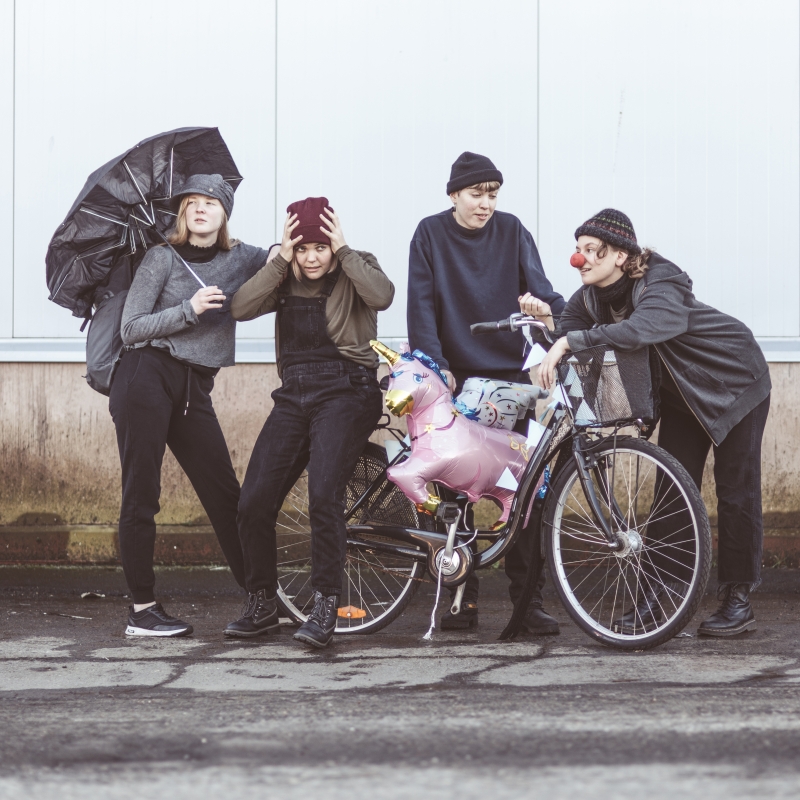 This is an archived event from the following edition:
November 29th
1:00 pm
- 3:00 pm
JazzIntro - Skurkar
Double bill with Front!Front
Skurkar is a quartet that started up in the autumn of 2018 in Trondheim. The young quartet consists of musicians from all over Scandinavia, and they put the new genre `detective jazz` on the map. The quartet writes and plays their own compositions where they draw inspiration from musicians such as Ornette Coleman, Charles Mingus and Carla Bley. Spontaneity and improvisation are a central part of their expression, and the goal is to challenge and explore the music's traditions, form and harmonies. With an ensemble of two saxophones, drums and bass, the quartet creates a dry and open landscape where the musical themes are conveyed honestly and with over-interpretation.
Amalie Dahl (DK) - alto saxophone
Jenny Frøysa (Kråkstad) - baritone saxophone
Oda Steinkopf (Stanghelle in Vaksdal municipality) - double bass
Emma Lönnestål (SE) - drums
The concert is a double concert with Front!Front.
The doors open at 12:30 PM.