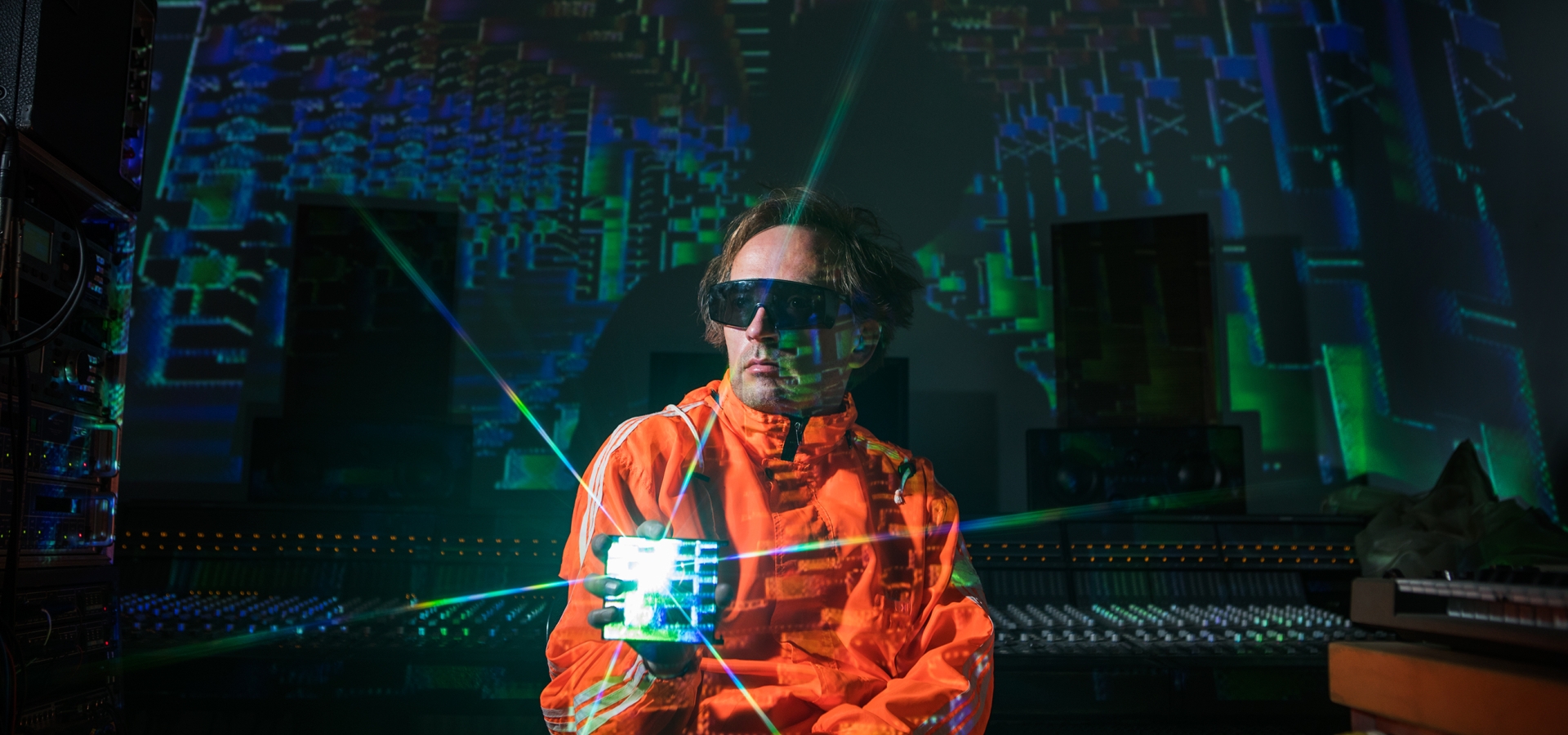 SQUAREPUSHER (UK) FOR THE FIRST TIME IN TRONDHEIM!
Tickets
If you were at the concert with Shobaleader One in Verkstedhallen during Jazzfest 2017 - then you already know that Tom "Squarepusher" Jenkinson is something for himself.
"Has there ever been a better concert in Trondheim?" stated an audience member six years ago - and now Squarepusher is finally coming back to Jazzfest, for the first time with his solo project! Get ready for a real energy bomb - with fierce grooves that make you unable to stand still!
Since the 90s, Squarepusher has been rocking dance floors around the world with his energetic drum'n'bass music. With a stunning light show, techno-like beats and immense mastery of his characteristic fretless bass, he creates dance music that stretches the concept of fusion in a whole new direction.
Jenkinson's first full-length, Feed Me Weird Things, was a mix of dizzying jungle breaks and percussive loops, unusual melodies and instrumental arrangements reminiscent of jazz fusion pioneers like Mahavishnu Orchestra and Weather Report. The rest is history, and now history is coming to Trondheim!
Tom Jenkinson - electronics, bass
Olavshallen Lille Sal
May 10 at 9:30 p.m