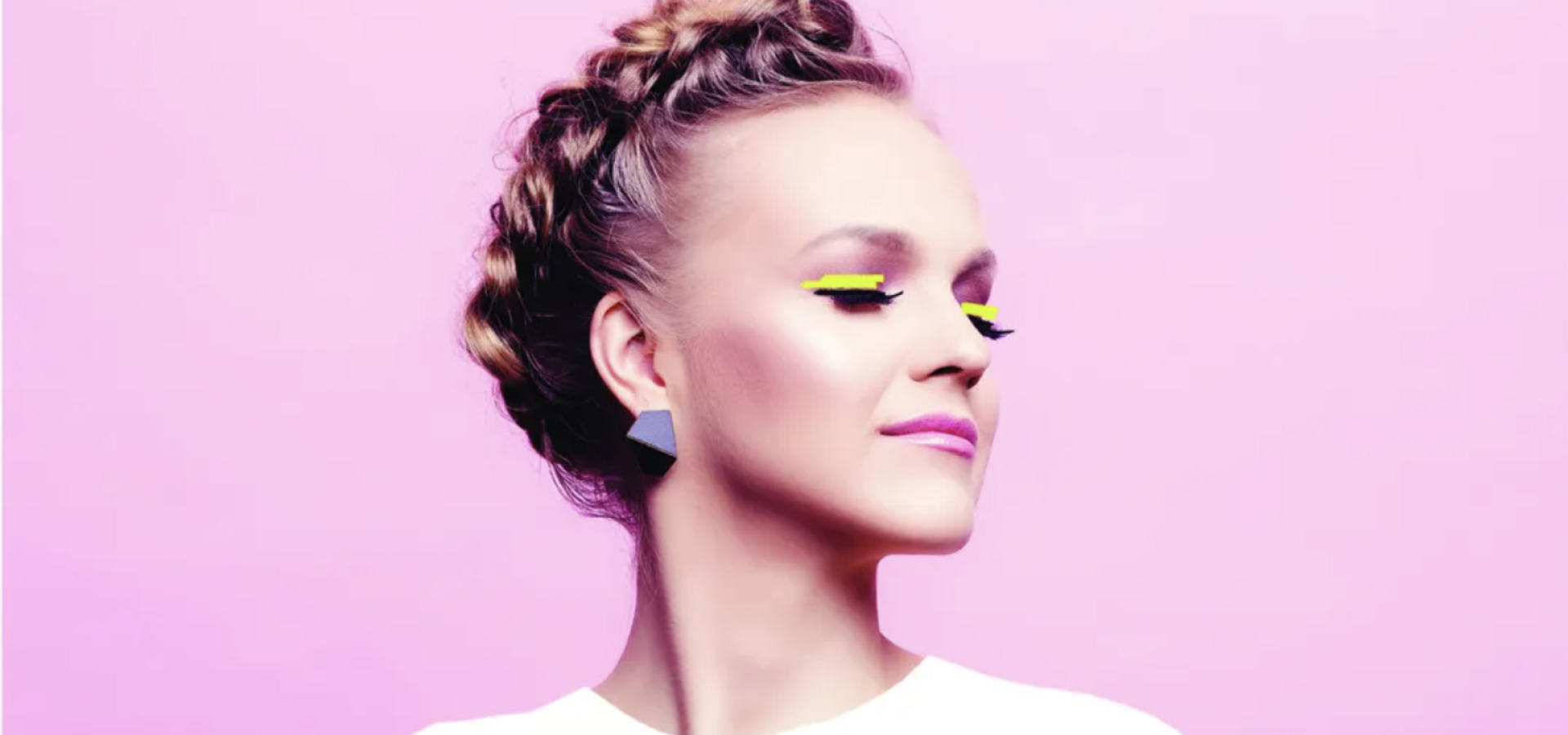 MORE STAR NAMES FOR THIS YEAR'S ANNIVERSARY FESTIVAL!
Susanne Lundeng Trio
The Brazz Brothers
Tania Giannouli
Double bill: Yumi Ito Trio/Kadri Voraand in duo with Mihkel Mälgand
On Friday 12 May, we will hear the renowned folk musician Susanne Lundeng's new album, and the institution The Brazz Brothers will celebrate their record release and a slightly belated 40th anniversary with a real party concert at Byscenen!
The Greek pianist Tania Giannouli presents her adventurous solo concept, and there will be a double concert with two of Europe's most exciting vocalists - Yumi Ito and Kadri Voraand.

Susanne Lundeng Trio
Deeply melancholic and stormy
Susanne Lundeng is one of Norway's most renowned folk musicians, who with her musical roots from the north has become known for her distinctive voice as a musician and composer.
She brings her latest album Følge to this year's festival, where in collaboration with jazz musicians Nils-Olav Johansen and Erik Nylander, she explores the music through lyrics and melodies. Lundeng depicts the drama of life and its impact on both people and landscape - so get ready for a defining musical experience.
Susanne Lundeng - fiddle, vocals
Nils-Olav Johansen - guitar, vocals
Erik Nylander - drums
Trykkeriet Scene 12. May 22:00
Tickets: 350
Jazzfest-venn: 250

The Brazz Brothers
Anniversary concert at Byscenen!
The Brazz Brothers are an institution in Norwegian cultural life. During four decades the ensemble has played more than 5,000 concerts all over the world, and the lively guys from Langevåg have become a national brand, with their good humor, supreme ease and enormous joy in playing.
The group's 40th anniversary came in the middle of the pandemic, so now we are taking revenge and marking the anniversary with a solid celebration. Rumors tell of a band in top form - join the party too!
Jan Magne Førde - trumpet
Helge Førde - trombone
Stein Erik Tafjord - tuba
Runar Tafjord - horn
Kåre Nymark - trumpet
Kenneth Ekornes - drums
Byscenen 12. May 20:00
Tickets: 390
Jazzfest-venn: 290

Tania Giannouli (GR)
Imaginative interpretation of the solo piano format
Greek pianist Tania Giannouli has performed on jazz stages across Europe, known for her lyrical playing style and seamless blend of jazz, classical and global music. In her solo concept, she invites listeners into her passionate universe - with a sound-painting and cinematic sound, strong theme development and play with the piano's extended sonic repertoire. This is an artist who is on full speed towards an international career!
Tania Giannouli - piano
Kjøpmannsgata Ung Kunst 11. May 16:00
Tickets: 290
Jazzfest-venn: 190
Double bill: Yumi Ito Trio (CH)/Kadri Voraand in duo with Mihkel Mälgand (EE)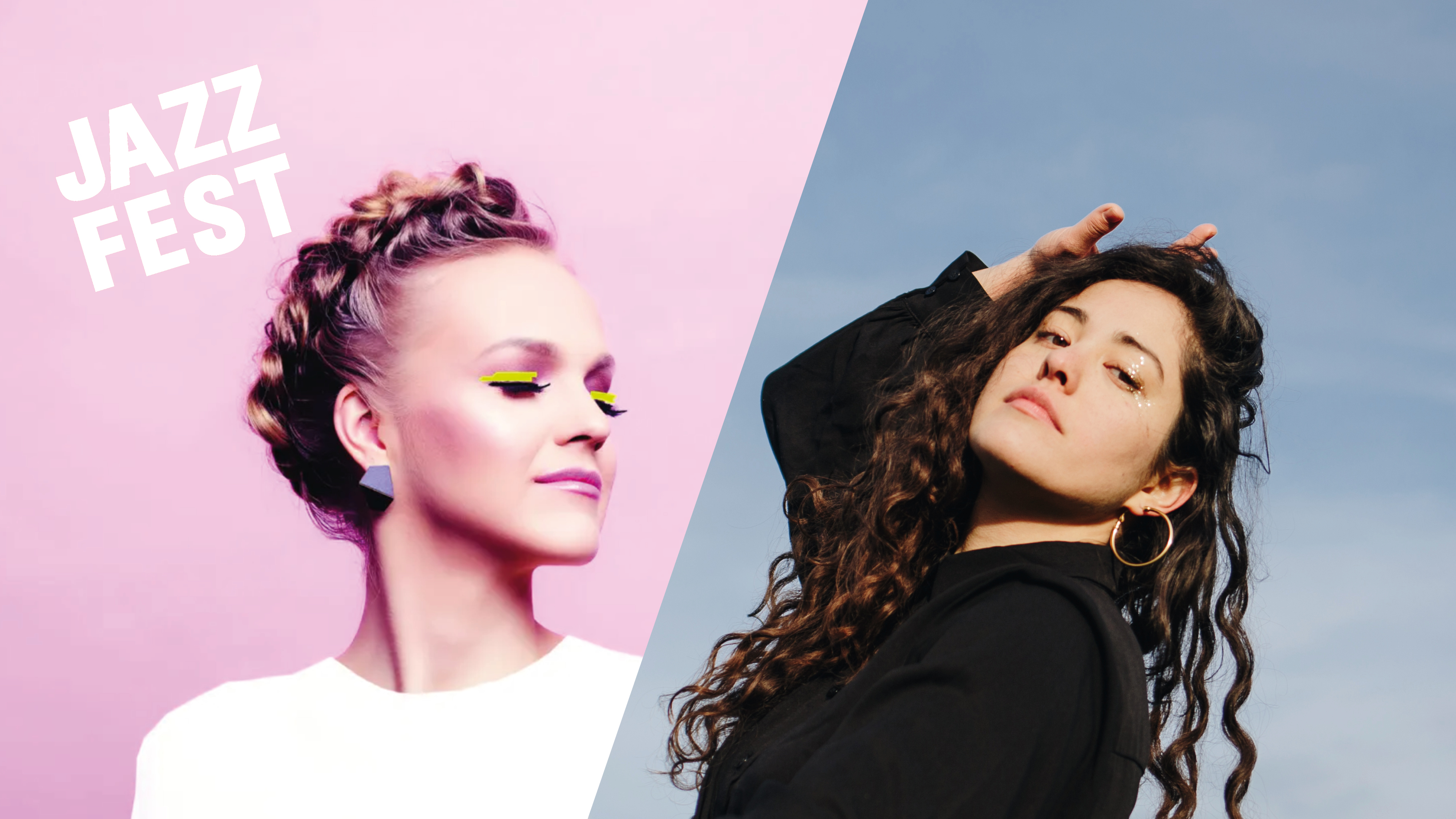 Yumi Ito Trio
A modern twist on the classic jazz sound
Yumi Ito is a Swiss-Polish-Japanese vocalist and pianist with a lot on her mind. She writes expressive and intimate songs that navigate through jazz, neo-classical, art-pop and electronica.
Her texts are reflections and considerations of our times, where she describes everyday life and the society around us with big and small stories - stories, both light and dark, that mean something.
Yumi Ito - vocals, piano
Kuba Dworak - bass
Iago Fernández - drums
//
Kadri Voraand in duo with Mihkel Mälgand
Pop-jazz in an improvised setting
Vocalist and pianist Kadri Voorand is an award-winning jazz musician from Estonia, known for her imaginative musicianship, text delivery and energetic presence.
In collaboration with bassist Mihkel Mälgand, she presents a varied repertoire that moves in the jazz-pop-folk layer. Here you will hear everything from heartbreaking power ballads to virtuoso improvisations and catchy rhythms, in exquisite presentation.
Kadri Voraand - vocals, piano
Mihkel Mälgand - bass
Dokkhuset 14. May 13:30
Tickets: 290
Jazzfest-venn: 190