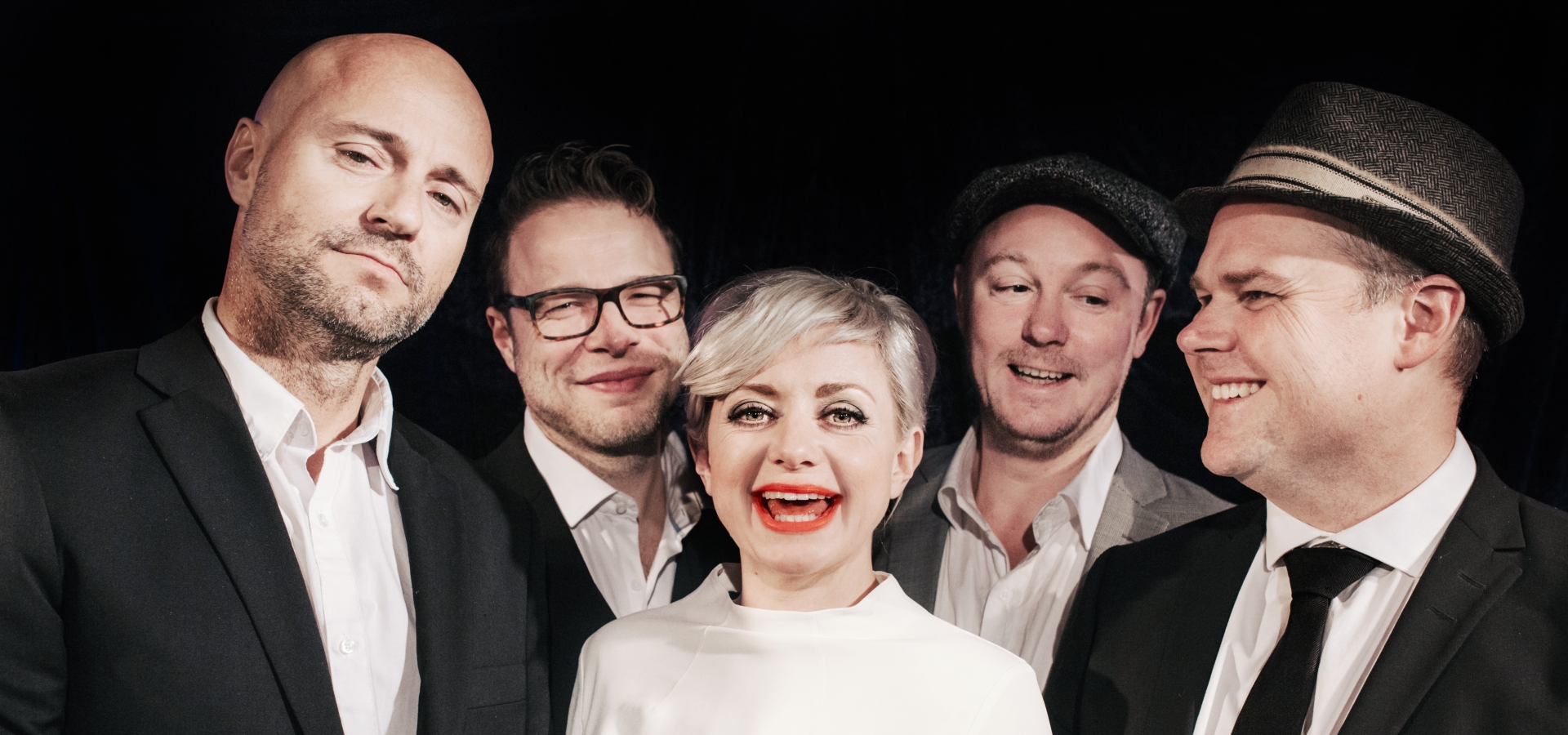 New artists to Jazzfest!
Tickets
Hilde Louise Orchestra - Petter Wettre Kvartett w/ Lage Lund - Cyrille Aimée - Synesthetic 4 - Timo Lassy Trio
Five new artists have been confirmed for this year's festival!
Hilde Louise Orchestra
Jazz chanteuse, songwriter and cabaret artist Hilde Louise Asbjørnsen has been described as a mix by Marilyn Monroe and Billie Holiday. She has released 11 critically acclaimed albums, and the concerts offer a fresh cocktail of jazz and pop, love and humor, both with her own and others' songs.
Britannia fills the table with the best cheeses, local and international, a good selection of tasty charcuterie and sides. Perfect for a relaxing evening of swinging jazz in Britannia Hall.
Hilde Louise Asbjørnsen - vocals, Anders Aarum - piano, Svein Erik Martinsen Ånestad - guitar, Jens Fossum - bass, Hermund Nygård - drums
Britannia Hall, 13. May 7:30pm
Petter Wettre Kvartett w/ Lage Lund
Recently relocated Lage Lund from New York/Skien meets newly relocated Petter Wettre from Oslo/Paris to a driving concert in the spirit of standard jazz.
They bring with them the two Swedes Daniel Franck on bass and Karl Henrik Ousback on drums. An intense and energetic experience with acoustic jazz served by a Scandinavian star team is guaranteed!
DIGS, 13. May 4:00pm
Cyrille Aimée
French-American Cyrille Aimée's engaging voice and great creativity have taken her on an unexpected journey in life, from street singing in Europe to performances at some of the world's biggest jazz festivals, Broadway productions and more! The Wall Street Journal called her "one of the most promising jazz singers of her generation" and the New York Times calls her a "rising star in the galaxy of jazz singers".
Cyrille has won several prestigious awards, including the Montreux Jazz Festival Competition in 2007 and the Sarah Vaughan International Jazz Competition in 2012.
Cyrille Aimée - vocals, Dave Torkanowsky - piano, Pedro Segundo - drums, Lex Warshawsky - bass, Michael Valeanu - guitar
Dokkhuset, 12. May 6:00pm
Synesthetic 4
Welcome to a concert with one of the most exciting new jazz bands on the European continent. Complex and catchy rhythms originating from hip hop and electronic music are important elements in the music of Synesthetic 4, and give the quartet an urban expression.
You get a dash of folkloric melodies plus inspiration from Olivier Messiaen's harmonies, which leaves a humorous and bizarre impression with the audience. Synesthetic 4 is able to bring jazz and classical music into an avant-garde form with high class entertainment and virtuosity.
Vincent Pongrácz - clarinet and vocals, Peter Rom - guitar, Manuel Mayr - bass, Andreas Lettner - drums
Lokal Scene, 12. May 8:00pm
Timo Lassy Trio
The Finnish tenor saxophonist Timo Lassy visits Trondheim for the first time, and presents his new trio and the brand new album "Trio", released in the autumn of 2021. Lassy is one of Finland's foremost jazz names today - with a sound that is tight, swinging and funky!
Timo Lassy - tenor saxophone, Ville Herrala - bass, Jaska Lukkarinen - drums
The concert is in collaboration with the Finnish-Norwegian Cultural Institute
DIGS, 14. May 4:00pm