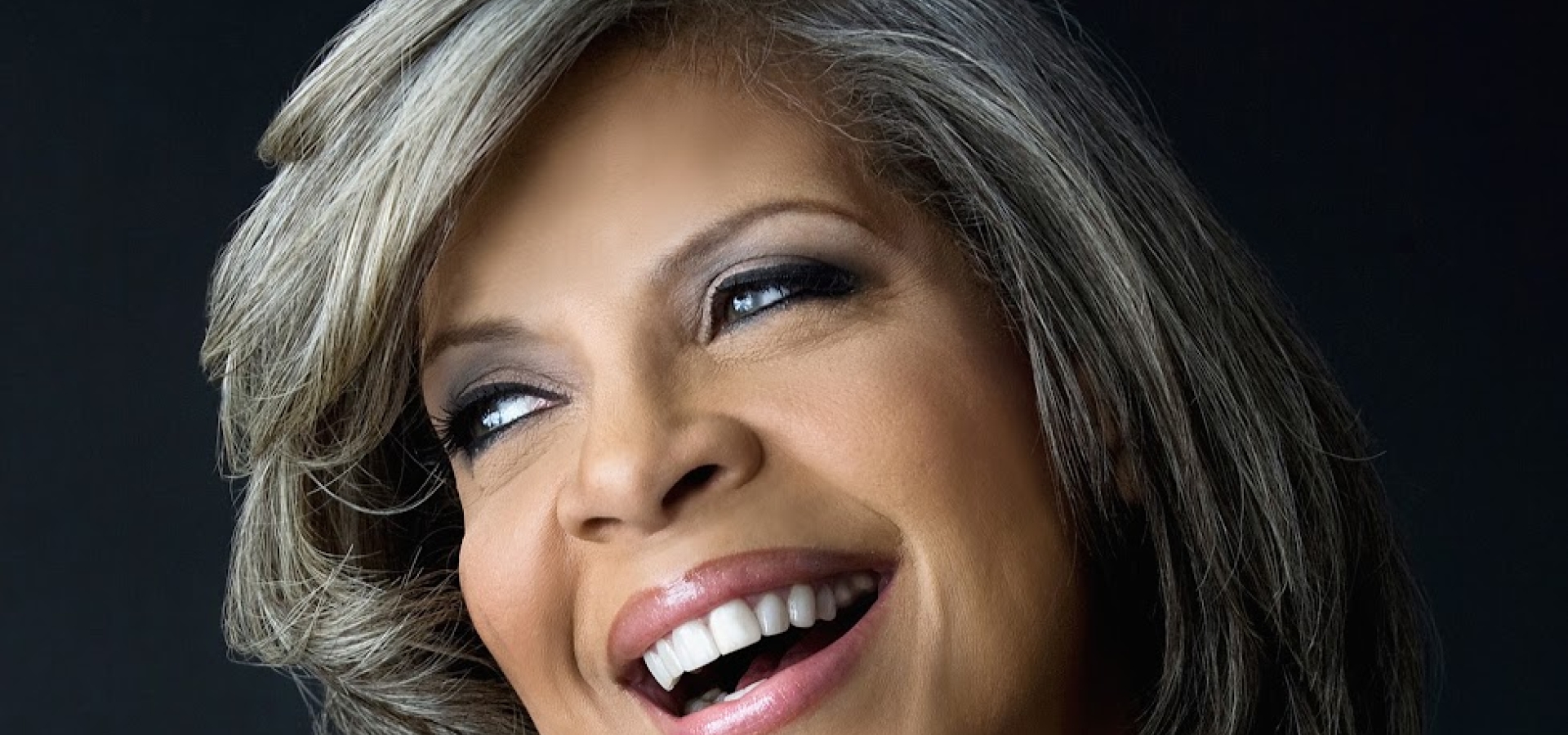 NEW ARTIST TO JAZZFEST!
Tickets
Patti Austin sings Ella Fitzgerald
w/ Trøndelag Big Band
Patti Austin, born in 1950 in New York, is a vocalist who moves between R&B and jazz. With Quincy Jones and Dinah Washington as musical guiding stars, she started her career at the age of four. She has been a prominent artist since the 1960s and 20 years later came the hit "Do you love me?".
Trøndelag Big Band was established in 2011 and has for over 10 years held concerts at an international level. We are really looking forward to hearing the tribute to Ella Fitzgerald together with the superstar Patti Austin.
Byscenen, May 12, 9pm
Starlight Big Band w/ Kathrine Windfeld
Starlight Big Band is a new and exciting big band originating from the NTNU Jazzlinja. The band made an impressive debut concert in 2019, and has since done a number of outstanding projects. The album Supernova was released in 2021 and contains compositions by the band members.
Now they have invited the Danish pianist and composer Kathrine Windfeld to a collaboration during this year's Jazzfest. Since 2012, Windfeld has run her own big band, which has been awarded the Danish Grammy Award.
We look forward to hearing Kathrine Windfeld in collaboration with the Starlight Big Band!
Dokkhuset, May 14. 2pm
Flamenco with Los Aurora
Los Aurora plays world class flamenco! The ensemble offers a colorful and fiery mix of music, song, dance and hefty rhythms, and is widely known for its intense and catchy live shows. This is a unique chance to experience one of the genre's foremost bands - for the first time in Norway!
Pere Martinez - vocals, Max Villavecchia - piano, Javier Garrabella - bass, Joan Carlos Mari - drums, Jose Manuel Álvarez - dance
DIGS, May 13, 9pm
Pascal Schumacher
ascal Schumacher's music has a strong hypnotic character. He is one of Europe's foremost vibraphonists and has through the use of effects and music technology created a completely unique and genreless expression. Pascal mixes classical music with electronics and creates soundscapes characterized by minimalism and advanced rhythmic patterns in a dynamic packaging.
Pascal is an award-winning performer with 12 solo albums on the merit list, and visits Trondheim for the first time!
Pascal Schumacher - vibraphone and electronics
Trykkeriet, May 14, 6pm
Erlend Skomsvoll & TSO-koret
w/ Hildegunn Øiseth
Erlend Skomsvoll explores the choir's sound and its possibilities in Ettertankens messe, a newly written work for the TSO choir and soloist Hildegunn Øiseth. Skomsvoll is well known to the public through its collaborations with, among others, Come Shine and Chick Corea & Trondheim Jazz Orchestra. With his playful and fearless style as a musician, arranger and composer, Erlend has enchanted the audience a number of times before. This will be no exception.

Erlend Skomsvoll - grand piano
Hildegunn Øiseth - trumpet
TSO Choir w / conductor Ursa Lah
Vår frue kirke, May 12, 7:30pm
Hovedøen Social Club
For over 12 years, Hovedøen Social Club has fused rhythms from Havana with older Norwegian pop gems, and the result has been surprising and danceable Cuban versions of Norwegian hits. The band was formed in 2007 and really broke through then "¡Que viva Noruega!" came, in the summer of 2008. In the spring of 2009 came the sequel «¡Ay caramba!». The concert collaboration with KORK was a great success and "Classics a la Cuba" is regularly played on TV stations in Latin America.
Sverre Indris Joner - piano, bandleader, Sergio Gonzalez - vocals, Eduardo Cedeño - timbales, Ole Marius Melhuus - bass, Ruben Pirela - congas, Erik Eilertsen - trumpet
Dokkhuset, May 14, 9pm
Eirik Havnes/Lars Ove Fossheim
"Alt som lever skal dø" (Everything that lives shall die) is a text-based work that addresses the place of man in nature, and the place of nature in man. Is man still a part of nature, or have we taken the step out of it and rather taken a position as trustee of nature? This and a number of other existential questions are the core content of this innovative work.
Text: Eirik Havnes
Music: Lars Ove Fossheim and Eirik Havnes
Lighting design: Ingrid Skanke Høsøien
Lars Ove Fossheim - guitar and electronics, Eirik Havnes - lyrics and electronics, Heida Karine Johannesdottir Mobeck - tuba and electronics, Martin Langlie - drums, drum machines, synths and electronics
The performance is a work commissioned by Jazzfest and TEKS - Trondheim Electronic Art Center.
Supported by the The Norwegian Cultural Council.
Dokkhuset, May 18, 8pm