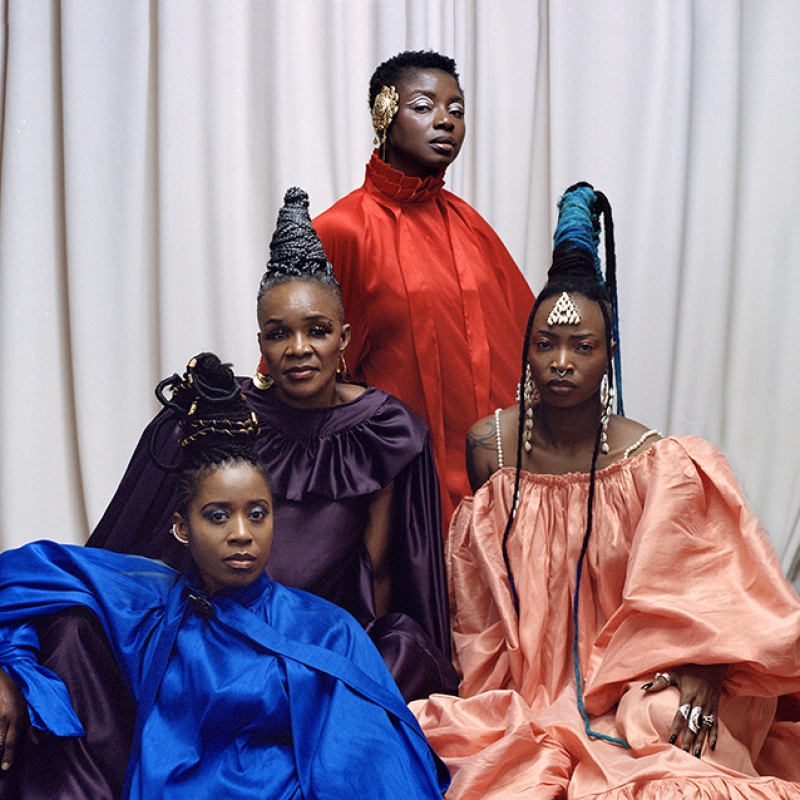 May 14th
9:00 pm
- 10:30 pm
Les Amazones d'Afrique
The musical firework from Mali ends Jazzfest 2023!
Les Amazones d'Afrique do the masterpiece of combining political activism with funky and extremely danceable music! Their message is as powerful as the musical expression - equality and the fight against injustice are conveyed with swinging rhythms, strong melodies and vocal harmonies, in the mix between modern pop and Afro music.
We can promise a fireworks finale concert, with several of the African continent's most influential voices!
Mamani Keita - vocals
Fafa Ruffino - vocals
Kandy Guira - vocals
Franck Baya - drums
Thierry Fournel - guitar
Nadjib Ben Bella - DJ
Become a Jazzfest friend and get a discount on all our concerts, exclusive offers and news before everyone else!
Register here: https://trondheimjazzfestival.mailmojo.page/jazzfestvenn/