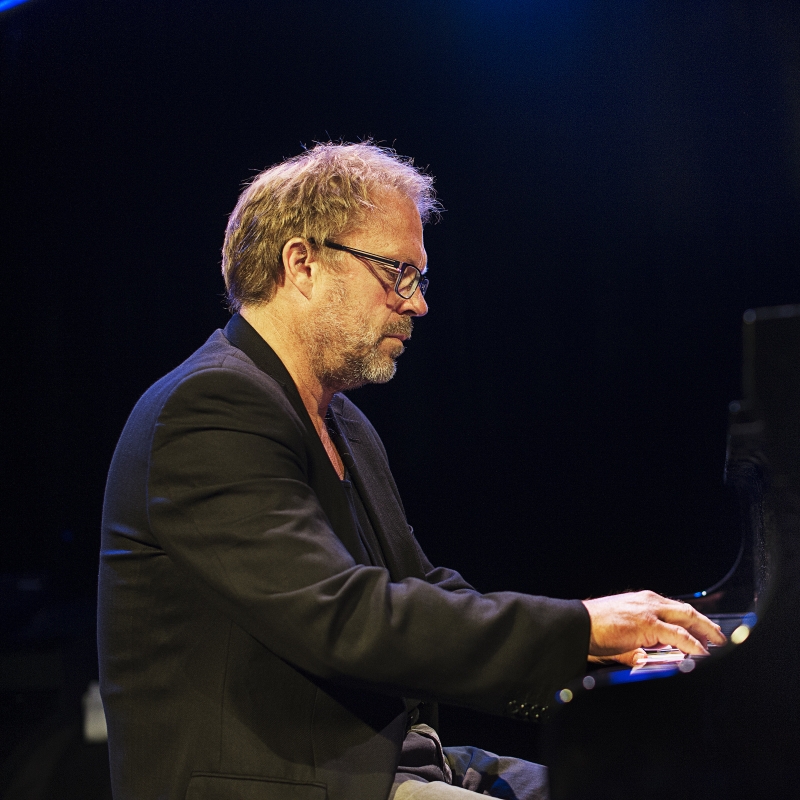 This is an archived event from the following edition:
May 10th
5:00 pm
- 6:15 pm
Erling Aksdal & NTNU Jazz Ensemble
Tribute, new performance and awarding of NTNU Ambassadør 2023
This year, NTNU Jazzlinja's long-standing head of study program Erling Aksdal will be dismissed after having been in service since 1990, all the way back to when the institution was called Trøndelag Music Conservatory.
Erling is a highly respected musician, pedagogue, mentor and organizer, and has been a significant source of knowledge and inspiration for past and present students at Jazzlinja. During Jazzfest last year, he received Norsk Jazzforum's honorary award for his long-term work for Norwegian jazz.
Together with Moldejazz, Jazzfest wants to pay tribute to Erling - and what could be better than a concert in collaboration with the students in the NTNU Jazz Ensemble?
In 1980, Aksdal wrote a commissioned concert for the 20th anniversary of Moldejazz, and we have asked him to include music from this concert, which will now be performed and interpreted by the new generation of musicians, together with Erling himself.
This will be a party!
The ensemble consists of:
Åsne Fossmark - saxophone, Jenny Frøysa - saxophone, Simon Hagerup Holm - saxophone, Brede Sørum - saxophone, Erik Egge Jordheim - saxophone
Tuva Olsson - trumpet, Peter Wallem Anundsen - trumpet, Mikkel Dahl Amundsen - trumpet, Guro Kvåle - trombone, Emil Bø - trombone, Hermann Hestbek - tuba and flugabone
Erling Aksdal - piano, Ingeborg Gravem Sollid - vocals, Kertu Aer - double bass, Veslemøy Narvesen - drums and percussion, Inga Mei Steinbru - drums and percussion
Remember to become a Jazzfest friend and get a NOK 100 discount on our concerts, exclusive offers and news before everyone else! Register here: https://trondheimjazzfestival.mailmojo.page/jazzfestvenn/