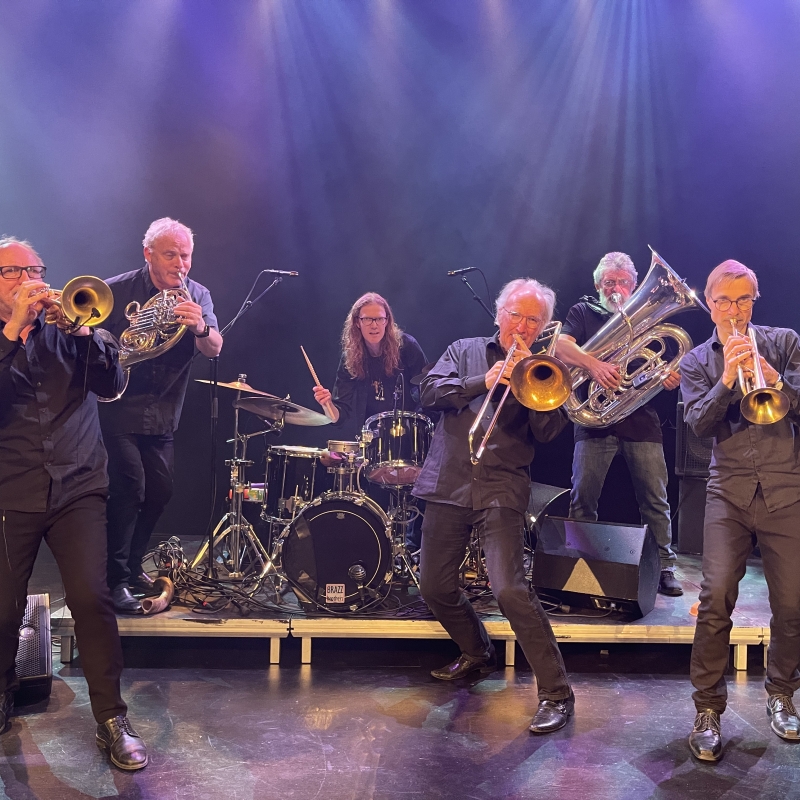 May 12th
8:00 pm
- 9:30 pm
The Brazz Brothers
Anniversary concert at Byscenen!
The Brazz Brothers are an institution in Norwegian cultural life. During four decades the ensemble has played more than 5,000 concerts all over the world, and the lively guys from Langevåg have become a national brand, with their good humor, supreme ease and enormous joy in playing.
The group's 40th anniversary came in the middle of the pandemic, so now we are taking revenge and marking the anniversary with a solid celebration. Rumors tell of a band in top form - join the party too!
Jan Magne Førde - trumpet
Helge Førde - trombone
Stein Erik Tafjord - tuba
Runar Tafjord - horn
Kåre Nymark - trumpet
Kenneth Ekornes - drums
Doors open at 19:15