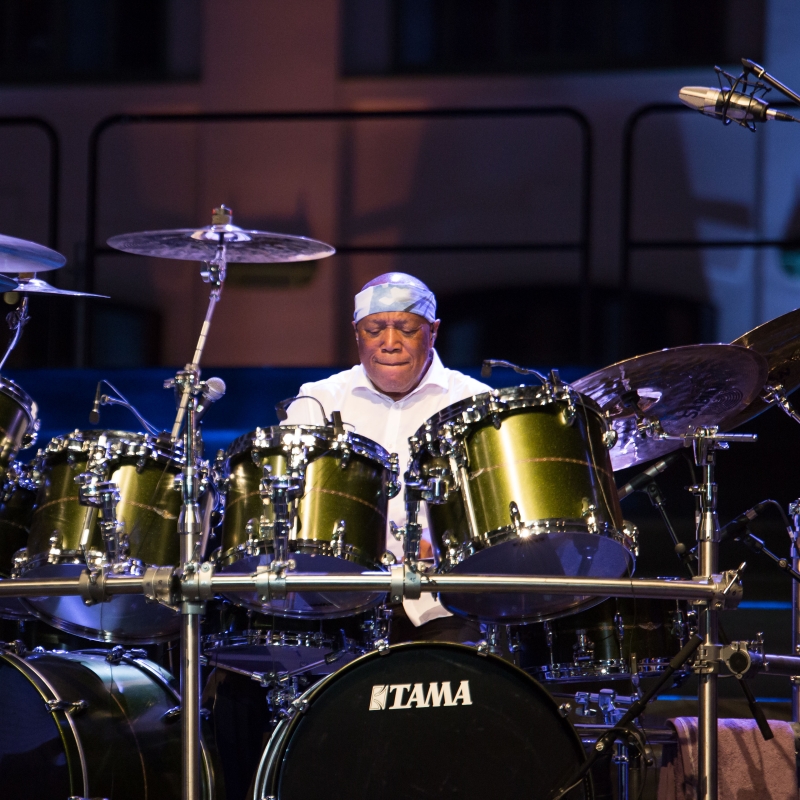 May 13th
7:30 pm
- 9:00 pm
Billy Cobham Spectrum 50 Band
A classic album celebrates 50 years
The jazz world first became aware of Billy Cobham when the Mahavishnu Orchestra blew everyone away in the early 1970s. But he had already provided exuberant drumming for greats such as Horace Silver and George Benson, and you can find Cobham in the drumming crowd on Miles Davis' evergreen classic "Bitches Brew".
Many have benefited from his rhythmic skills, including Peter Gabriet and the Grateful Dead, but he has had an exceptionally rich solo career. His CV is filled to the brim with recordings and moments with a major impact on music and jazz history. And this evening we will dwell on one of these classic moments.
In 2023, it will be 50 years since Cobham's uber-classic solo debut "Spectrum" was released. Led by songs such as "Stratos", "Spectrum" and "Red Baron", the album stands as a fusion-draped monument in jazz history. The album still impresses to this day with its funky drums, bubbling synths and riffs. A wide range of dazzling skills.
The 50th anniversary must of course be marked and the celebration will take place with Billy Cobham Spectrum 50 Band at Havet this Saturday 13 May with loads of energy, double bass drums and a star cast.
Rocco Zifarelli – guitar
Gary Husband – keys
Michael Mondesir – bass
Billy Cobham – drums
There are unnumbered seats at this concert.