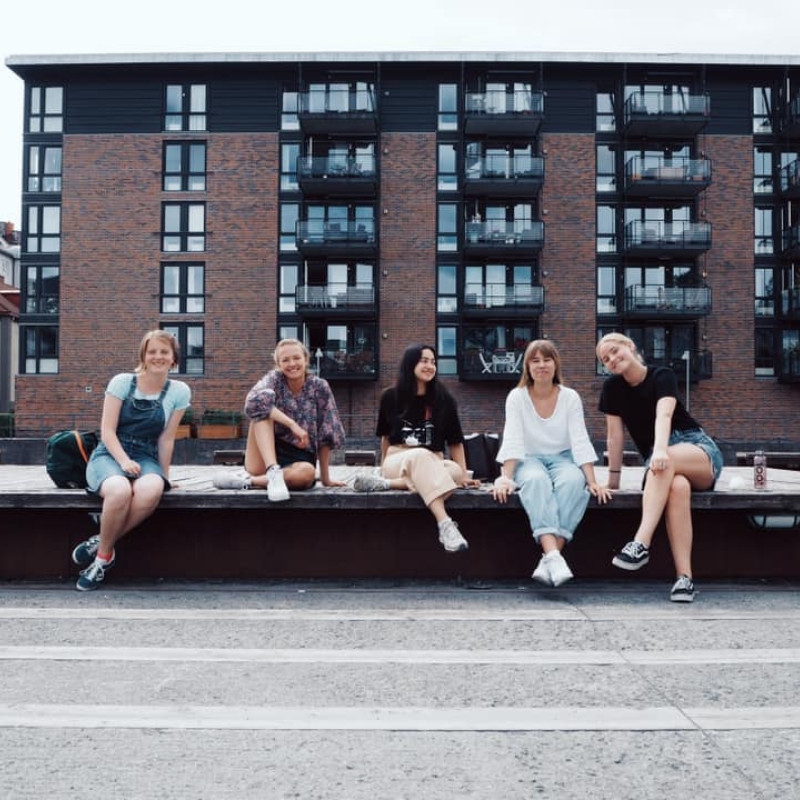 This is an archived event from the following edition:
May 15th
1:15 pm
- 1:45 pm
Young Voices
Young Voices is a vocal ensemble with young and talented singers aged 15-20 years. The vocal ensemble is led by Else Skogan Bonesrønning and is initiated and run by Midtnorsk jazzsenter. The audience will experience Young Voices performing, among others, Zap Mama, Sexto Sentido and Pitch. 
Marion Zerlina Totsaas - vocals, Sigrid Amalie Bratsberg - vocals, Tuva Brix - vocals, Sofia Guidi - vocals, Emilie Nordbøe Brøndbo - vocals
Free entrance.