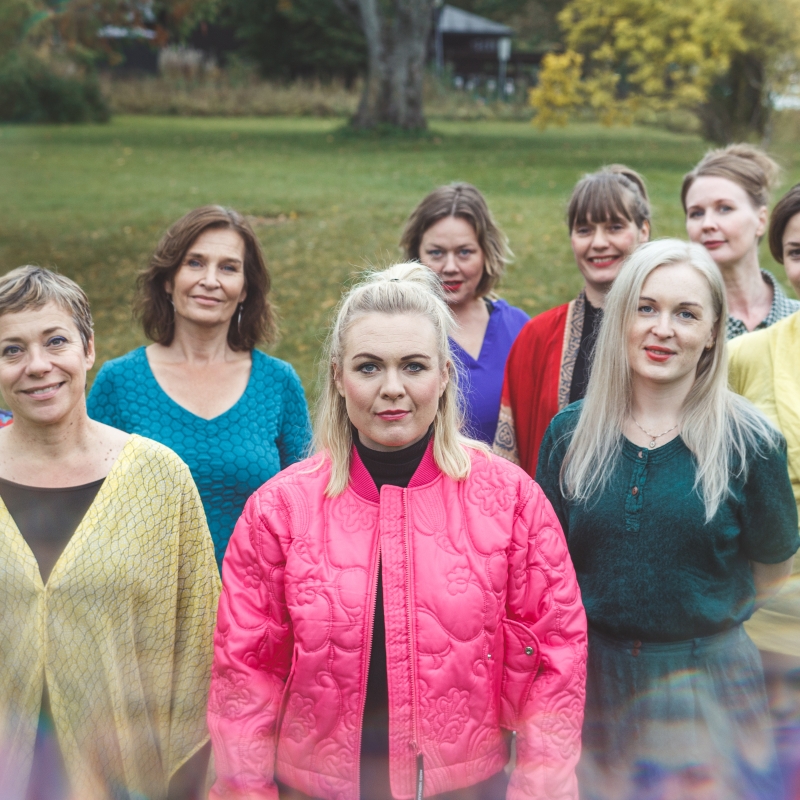 This is an archived event from the following edition:
May 15th
2:00 pm
- 3:15 pm
Trondheim Voices m/ Lina Nyberg, Josefine Lindstrand og Michala Østergaard-Nielsen
Songs Around The World
Two of Sweden's most influential artists, Lina Nyberg and Josefine Lindstrand, have together created a completely new work - Songs Around The World - which premiered at the Umeå Jazz Festival in the autumn of 2021.
The work is specially composed for the spectacular Norwegian vocal ensemble Trondheim Voices and the Danish percussionist Michala Østergaard-Nielsen.
The music is written based on text fragments taken from artists all over the globe: Iran, Iceland, Canada, Japan, Egypt, South Africa and Brazil. These lyrics are the breeding ground for the melodies, improvisations and musical processes in the work - woven together to take the audience on a journey around the world. Join us for a beautiful concert experience in the newest and most exciting addition to Midtbyen: the art gallery Kjøpmannsgata Ung Kunst!
Heidi Skjerve - vocals, Tone Åse - vocals, Siri Gjære - vocals, Ingrid Lode - vocals, Siril Malmedal Hauge - vocals, Anita Kaasbøll - vocals, Lina Nyberg - vocals, Josefine Lindstrand - vocals, Michala Østergaard-Nielsen - drums, percussion