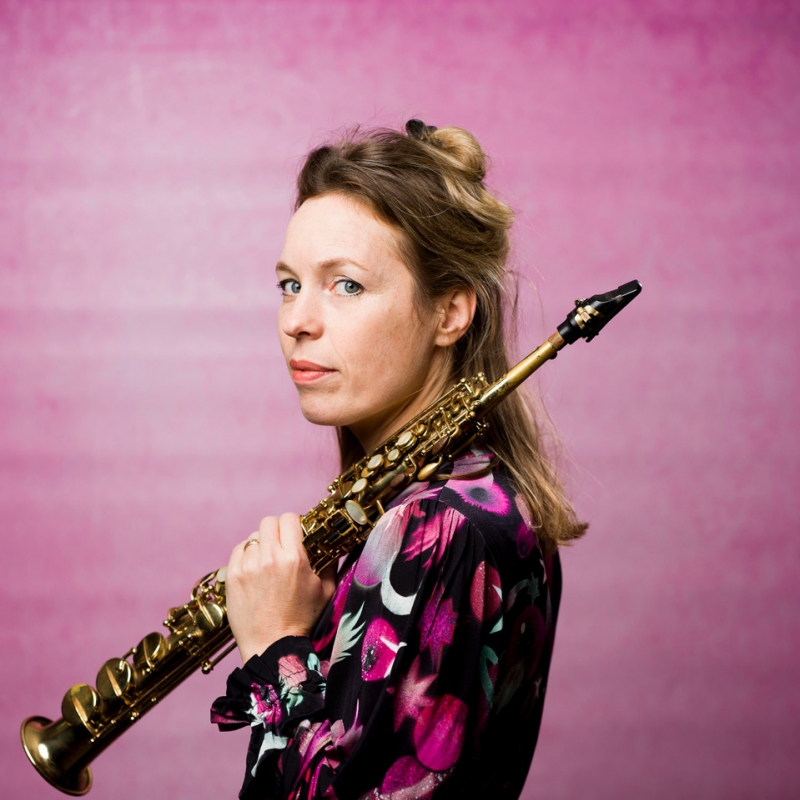 This is an archived event from the following edition:
May 15th
6:00 pm
- 7:30 pm
Tineke Postma
Freya
Saxophonist and composer Tineke Postma, Rising Star for soprano saxophone in the American Downbeat Polls 2019, has been touring internationally since 2003 as a band leader (Tineke Postma Quartet, Sonic Halo, Tineke Postma International Group) and performed as a guest with prominent musicians and groups such as Terri Lyne Carrington, Herbie Hancock, Kenny Barron, Esperanza Spalding, Dianne Reeves and Wayne Shorter. 
Tineke performed in 2019 at International Jazz Day with Herbie Hancock in Australia and during in Washington when Wayne Shorter received the Kennedy Honors Award. She also performed with Wayne Shorter in 2012 in NYC.


Tineke released six albums (First Avenue in 2003, For The Rhythm in 2005, A Journey That Matters in 2007, The Traveler in 2009, The Dawn Of Light in 2011 and Sonic Halo in 2014) with a mix of original work and arrangements of jazzstandards which received great received great critical acclaim. 
Tineke received many awards such as the Heijmans Award, the Singer Laren Jazz Award, an Edison National Category for the Tineke Postma Quartet album "The Dawn of Light" and the prestigious Buma Boy Edgar Award (2015). Tineke is also part of two Grammy-winning albums by Terri Lyne Carrington (Mosaic Project) and Dianne Reeves (Beautiful Life). 
In 2003 Tineke graduated from the Conservatory of Amsterdam and Manhattan School of Music (2002) and stayed in NYC from 2009-2013.

Tineke is the department head and teacher of the saxophone faculty of the Codarts Conservatory Rotterdam and she also teaches at the Conservatory of Amsterdam. 
"Imaginative, accomplished contemporary jazz".
The Guardian (UK): 

"Tineke's beautiful spririt and musical sensibility sing through in her playing and writing." 
Esperanza Spalding

Tineke Postma – saxophone
Ralph Alessi – trumpet
Robert Landfermann – bass
Tristan Renfrow - drums 
NB: Doors open at 6 PM.
Age limit 18 yrs. We accept accompanying person.