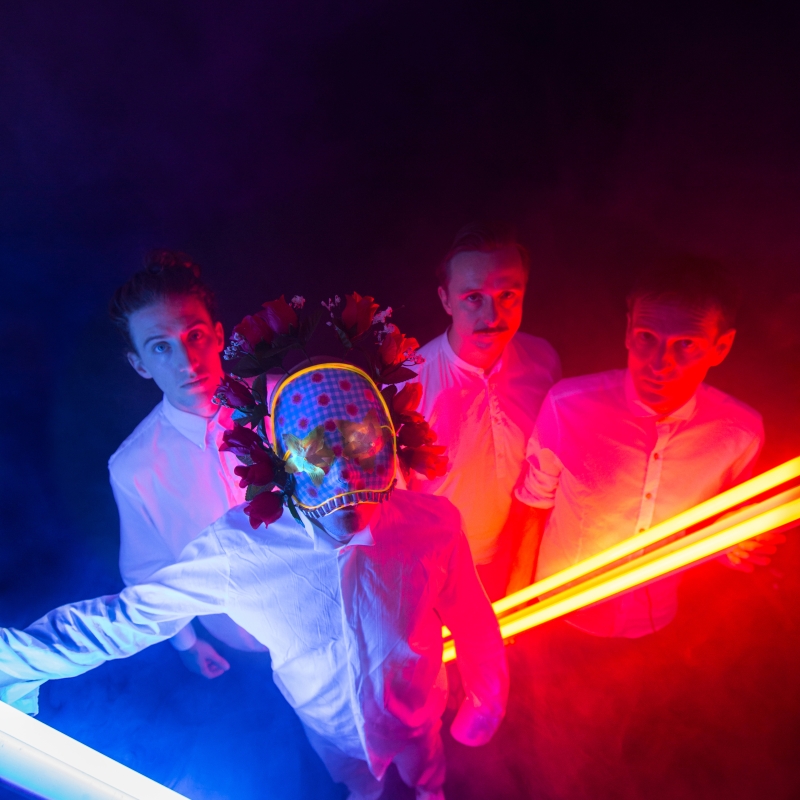 This is an archived event from the following edition:
May 12th
8:00 pm
- 9:15 pm
Synesthetic 4
Welcome to a concert with one of the most exciting new jazz bands on the European continent. Complex and catchy rhythms originating from hip hop and electronic music are important elements in the music of Synesthetic 4, and give the quartet an urban expression.
You get a dash of folkloric melodies plus inspiration from Olivier Messiaen's harmonies, which leaves a humorous and bizarre impression with the audience. Synesthetic 4 is able to bring jazz and classical music into an avant-garde form with high class entertainment and virtuosity.
Vincent Pongrácz - clarinet and vocals, Peter Rom - guitar, Manuel Mayr - bass, Andreas Lettner - drums