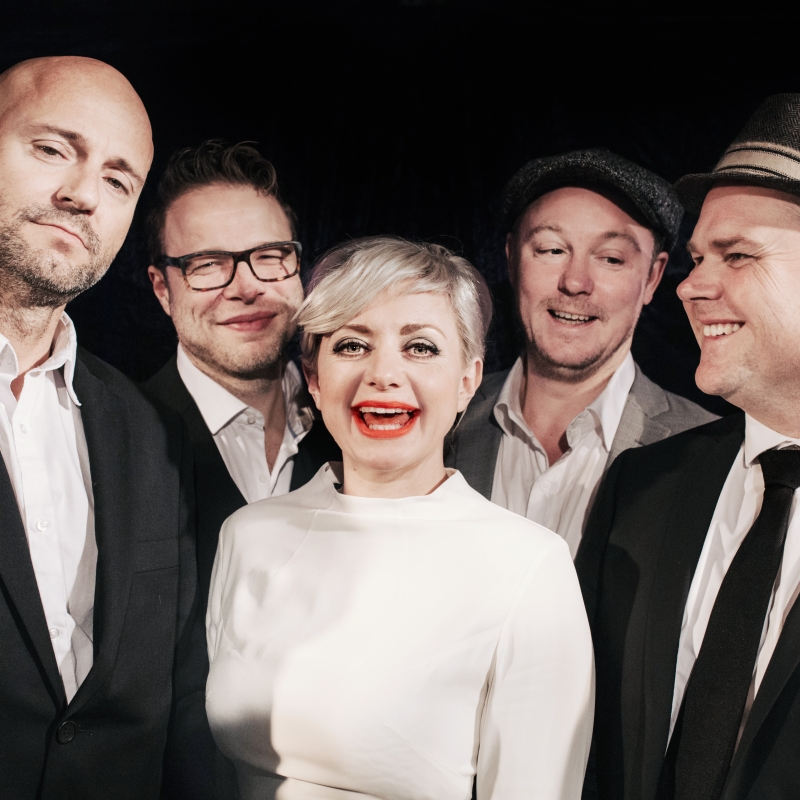 This is an archived event from the following edition:
May 13th
7:30 pm
- 9:30 pm
Hilde Louise Orchestra
Jazz chanteuse, songwriter and cabaret artist Hilde Louise Asbjørnsen has been described as a mix by Marilyn Monroe and Billie Holiday. She has released 11 critically acclaimed albums, and the concerts offer a fresh cocktail of jazz and pop, love and humor, both with her own and others' songs.
Britannia fills the table with the best cheeses, local and international, a good selection of tasty charcuterie and sides. Perfect for a relaxing evening of swinging jazz in Britannia Hall.
Hilde Louise Asbjørnsen - vocals, Anders Aarum - piano, Svein Erik Martinsen Ånestad - guitar, Jens Fossum - bass, Magnus Sefaniassen Eide - drums
Practical information:
If you would like to sit with other guests that has purchased tickets separately, please let us know who you would like to sit with. All information is sent to: hovmester@britannia.no
NB: Britannia Hall has an entrance from Westermannsveita at this event. Concert start at 20:30