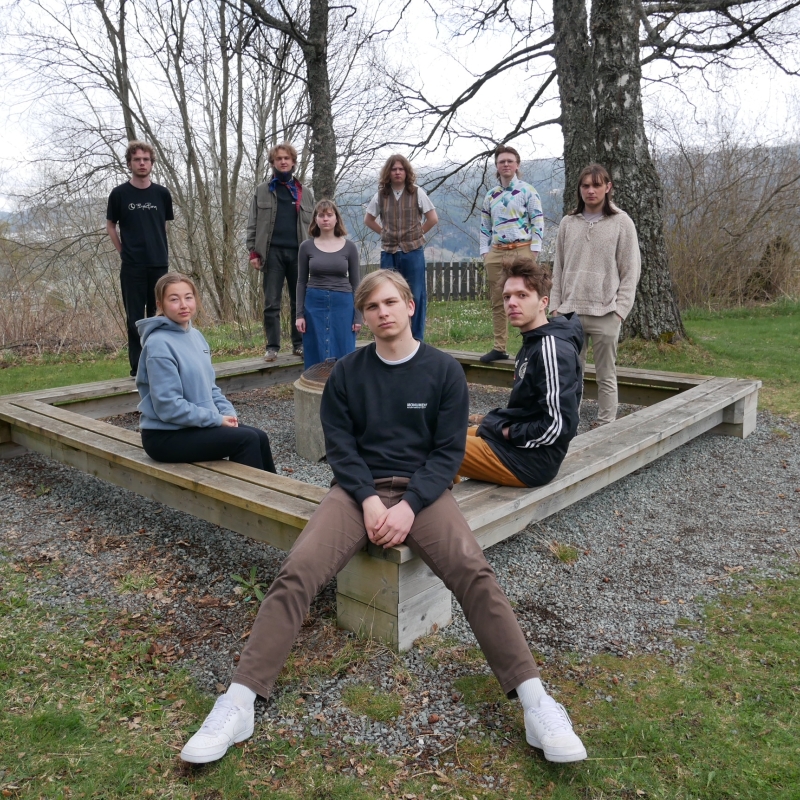 photo:
Selma Helen Buchanan
This is an archived event from the following edition:
May 11th
5:15 pm
- 5:45 pm
Aperitif concert with Kenneth
Students from Trøndertun
The band "Kenneth" was started in connection with Jazzfest, and consists of the entire jazz program at Trøndertun Folk High School. The repertoire is self-written, and has been created during the school year. The band consists of Marie Vikingstad, Aurora Saltvik and Johanne Regine Svendsberget on vocals. Fredrik Bohmann Nerli and Sondre Brandlistuen on guitar. Ådne Nordbø on guitar and saxophone. Ludvik Jæger and Tristan Jyrki Dahl on drums and percussion, Elias Lein Staven on bass and Kenneth Lien on Keyboard. Kenneth, the band's source of inspiration, may also bring out the bass if the opportunity arises!
Free entrance.