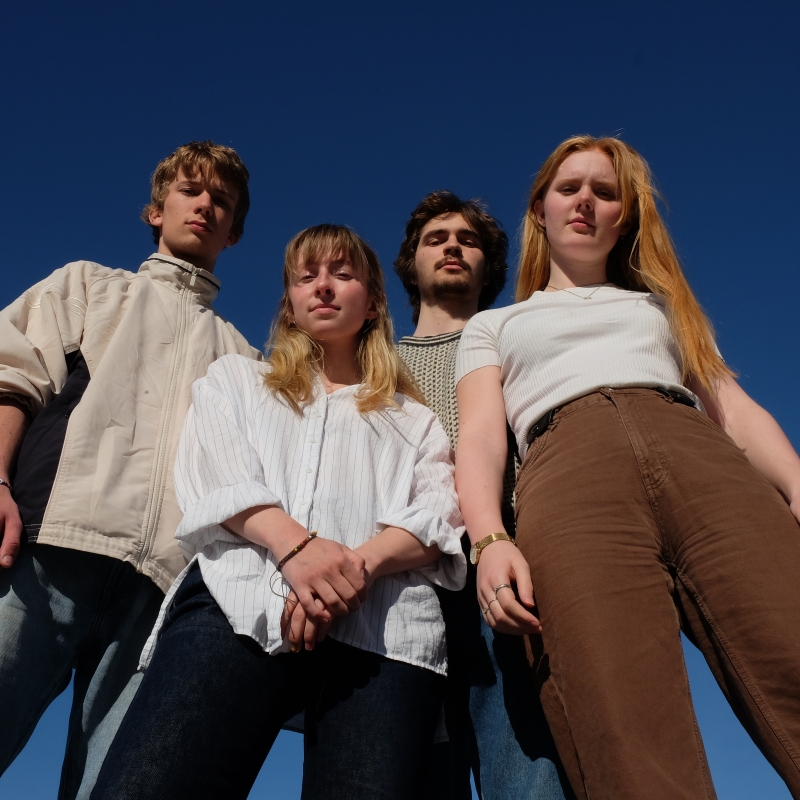 This is an archived event from the following edition:
May 13th
5:15 pm
- 5:45 pm
Aperitif concert with Dykdypp
Students from Sund folk high school
Dykdypp is a project that originates from the jazz program at Sund Folkehøyskole. The quartet started up earlier this year and have further developed into something they find a spark and interest in playing and working with. Their inspiration spreads in different directions - such as Reiner Baas, Estafest, Bjørn Marius Hegge, Møster, Hoven Droven, Hedvig Mollestad and more. The sum of impressions transforms the band into what they call their own, and they look forward to present their music during this year's festival!
Arin Gran - guitar
Åsne Ausen Fossmark - sax
Selma Edwards Granly - cello
Linus Hanem Solvang - drums
Free entrance