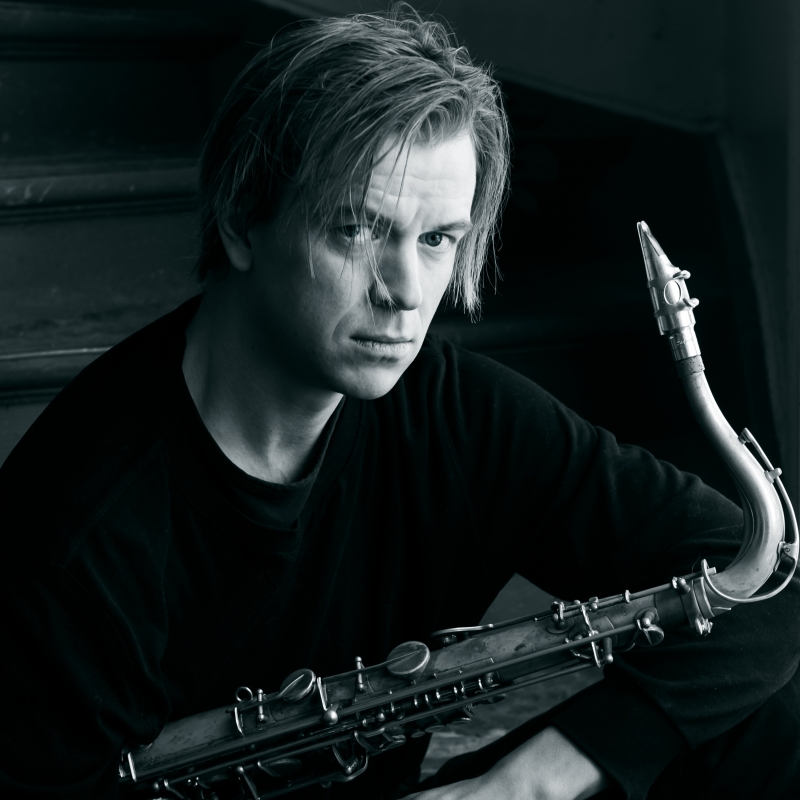 This is an archived event from the following edition:
May 8th
4:00 pm
- 5:15 pm
Marius Neset solo
Marius Neset comes to Jazzfest with a brand new solo album. To quote Marius: "I have always dreamed of doing a solo album, an album where I am completely alone playing the tenor saxophone with no overdubs or effects, just as pure and honest as it can be."
The energy and the unassailable virtuosity with which Marius Neset burst onto the scene have not been forgotten. Back in 2004, as a nineteen-year old student recently moved to Copenhagen, he won the Talent Award at Norway's Nattjazz Festival. He then made a huge impression as a member of groups led by Django Bates in 2008-2010. John Fordham of the Guardian described his 2011 debut album of original compositions as "sensational", "indispensable". He was the only artist from Europe in the Downbeat 2016 feature "25 For The Future," in which he was described as "not only an impressive technician but also a formidable composer." 

"What Neset does on the saxophone is nothing less than taking this instrument into a new dimension" (Süddeutsche Zeitung.)

Marius is one of our most successful and respected saxophonists, and we are really looking forward to presenting this sensational musician on stage in Trondheim!
Marius Neset - saxophone