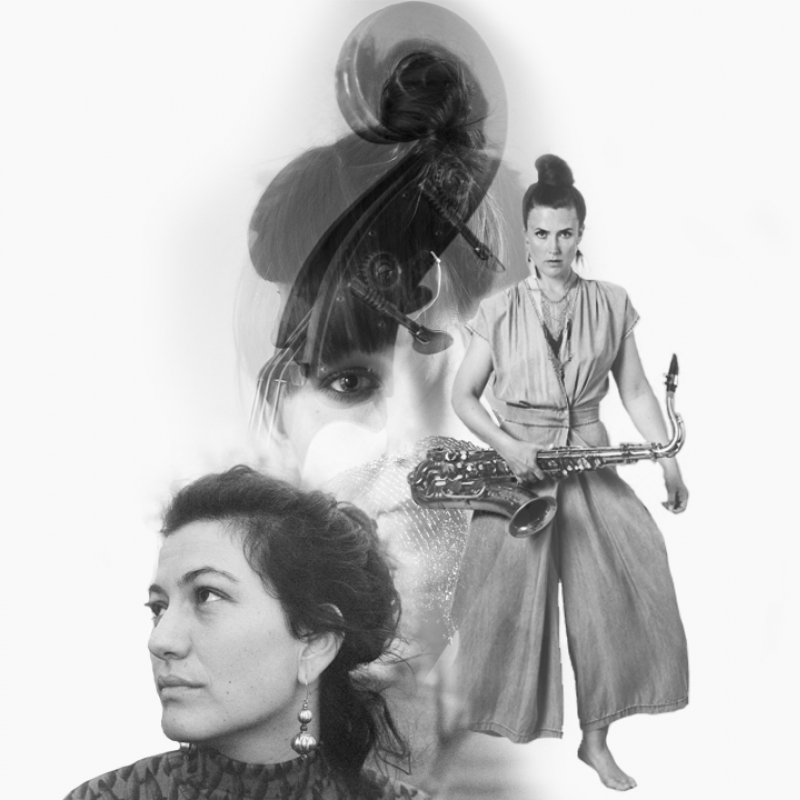 This is an archived event from the following edition:
May 5th
8:00 pm
- 9:15 pm
GURLS with Trondheim Jazz Orchestra
Opening concert
The trio GURLS has since 2013 been Hanna Paulsberg and Ellen Andrea Wang's very popular musical playground.
GURLS brings a fresh sound to the Norwegian jazz scene. The sparkling debut album Run boy, run won the Spellemann Prize for best jazz album in 2018. Now GURLS is back with brand new music in collaboration with Trondheim Jazz Orchestra.

Marianna Sangita - vocals
Hanna Paulsberg - tenor saxophone, vocals, composer
Ellen Andrea Wang - bass, vocals
Eirik Hegdal - saxophones
Sissel Vera Pettersen - saxophones, vocals
Trine Knutsen - flutes
Erik Johannessen - trombone
Heida Karine Johannesdottir - tuba
Håvard Aufles - keyboards
Amund Storløkken Åse - vibraphone
Håkon Mjåset Johansen - drums
Ola Øverby - drums
David Solheim - sound design
In collaboration with Midtnorsk jazzsenter. Supported by the Norwegian Cultural Council.