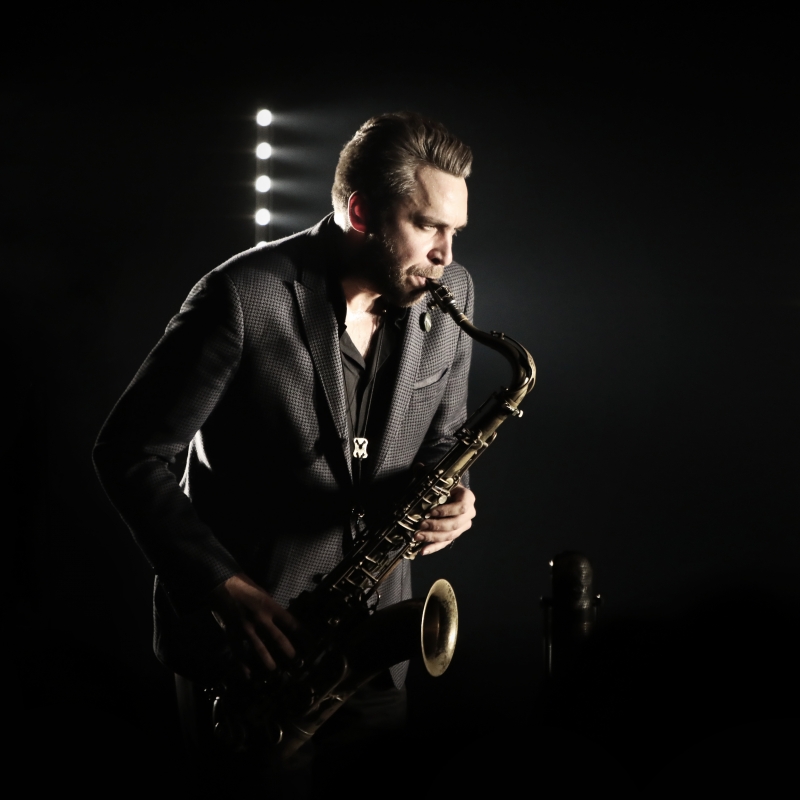 This is an archived event from the following edition:
Timo Lassy
One of Finland's biggest jazz stars to Trondheim Jazzfest!
Timo Lassy is perhaps the biggest jazz star to come out of Finland in the new millennium. His work with The Five Corners Quintet and then as a successful solo artist have placed him smack dab in the middle of the vivid activity in the Helsinki scene. Lassy, a remarkably charismatic performer, has taken his celebrated five-piece all around Europe, the US and faraway places like Brazil, and in Finland he's practically a household name. His tenor sax sound is robust and confident, but never fails to engage emotionally. His critically acclaimed sixth solo album Moves (2018) won the Emma award for Jazz Album of the Year. 
For the Trondheim Jazzfest concert Timo is bringing his grade-A ensemble that´s been playing together last 12 years.
Timo Lassy - tenor sax
Georgios Kontrafouris - piano
Eero Seppä - bass
Teppo Mäkynen - drums
Abdissa Assefa - percussion