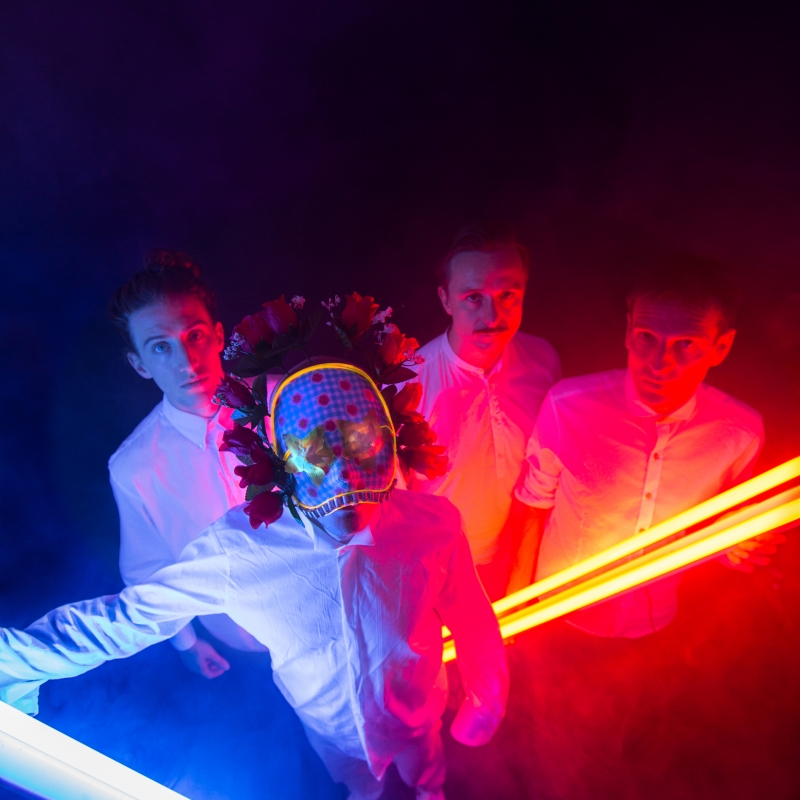 This is an archived event from the following edition:
Synesthetic 4
Creative virtuosity with a high entertainment factor!
Synesthetic 4 was founded by Vincent Pongracz and Peter Rom in 2017. Since then the Quartet made its mark on the European scene with shows at Jazzfest Saalfelden, Ljubljana Jazzfestival, Jazzwerkstatt Bern, April Jazz, and Orbit Jazz Johannesburg among others. The new CD "Less Visual" will be presented at Wiener Konzerthaus in Vienna on November 20. The program which atmospherically combines elements of Contemporary Music, Jazz, Funk and Electronic Music moves "confidently from frenzy to humourous wit" (© Tom Gsteiger). The band providing for "colourful cineastics" and "creative virtuosity" (©Austrian Sounds) also features Manu Mayr on bass and Andreas Lettner on drums.
An important part of their music are complex but catchy rhythms that originate from hip hop, contemporary groove and electronic music and give the quartet's sound an urban characteristic. "Dada-Rap" and abstractly folkloristic melodies that are sometimes inspired by Olivier Messiaen harmonies are meant to leave a humoristic or even bizarre impression on the listener. The improvisations move between Jazz and contemporary classic. The specialty of the band is the way aesthetic components are put together, the balance of profane and the sophisticated musical elements and their aspirations to combine avantgarde-artistic values with quality entertainment.
Vincent Pongrácz - clarinet, vocals
Peter Rom – guitar
Manuel Mayr – bass
Andreas Lettner - drums