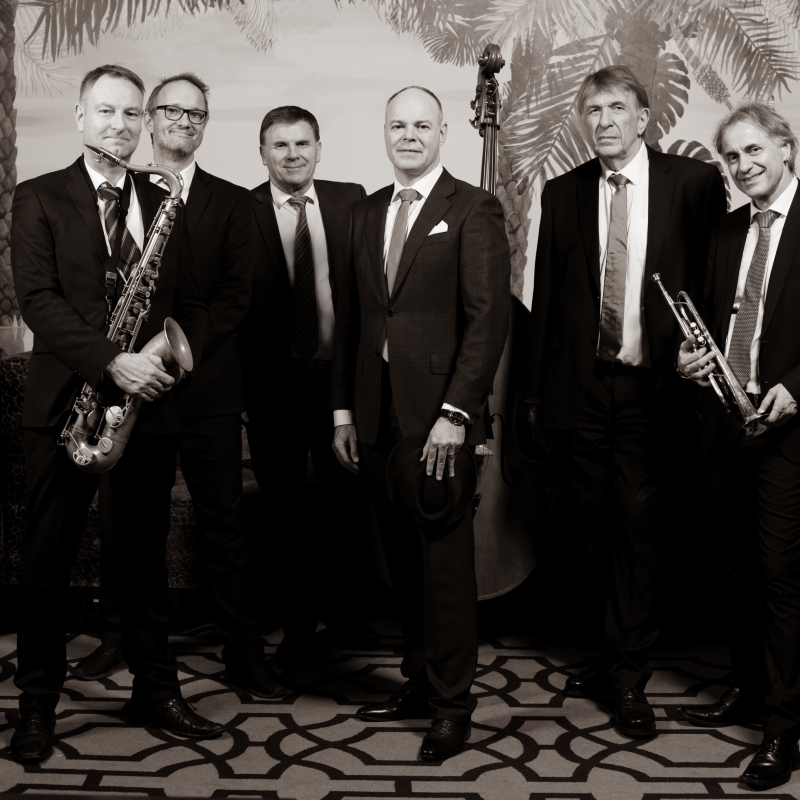 This is an archived event from the following edition:
November 26th
8:00 pm
- 9:30 pm
The Sinatra Songbook
The Sinatra Songbook celebrates their 20 year anniversary with a new CD, "Let There Be Love", where i.a. Per Husby and Eckhard Baur have been arrangers. Ingar Kristiansen's crooning spring out of the tradition from male jazz vocalists of the 1950s and 60s, and updates this classic material to a modern sounding style. The group has played a number of concerts at clubs, festivals and private events around Norway since 1999. The versatile band interprets the rich American vocal jazz tradition in their own way.
Ingar Kristiansen - vocals
Per Husby - piano
Håvard Fossum - tenor saxophone
Roy Nikolaisen - trumpet
Andreas Dreier - bass
Torstein Ellingsen - drums
About the food: Britannia fills the table with the best cheeses, local and international, and a good selection of cured meats. Perfect for a relaxing evening of swinging jazz in Britannia Hall.
If you would like to sit with another entourage that has purchased tickets separately, please let us know who you would like to sit with. All information is sent to: hovmester@britannia.no
NB: Britannia Hall has an entrance from Westermannsveita at this event.