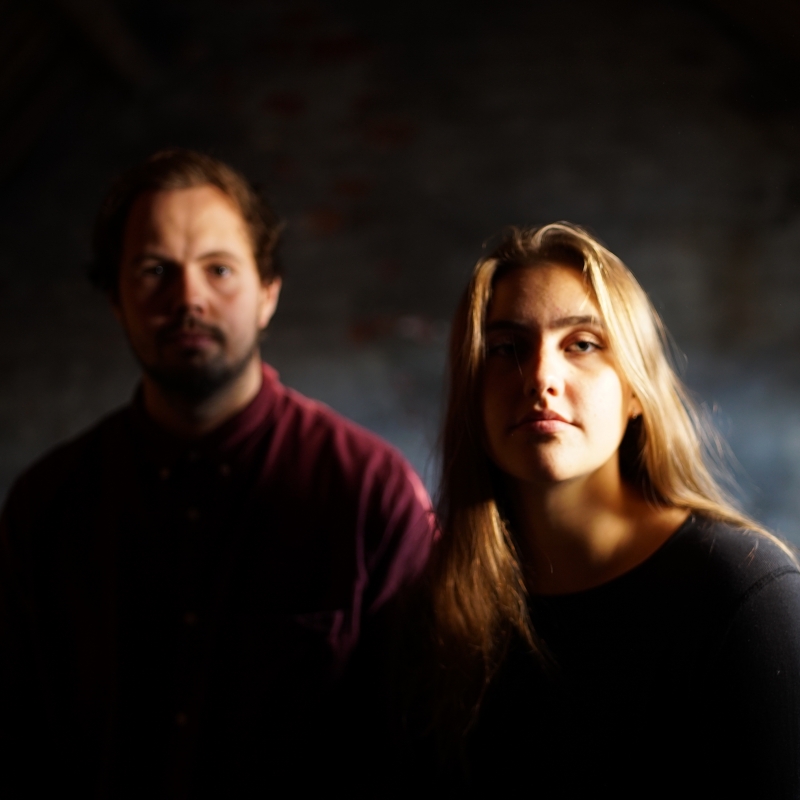 This is an archived event from the following edition:
November 27th
5:00 pm
- 6:30 pm
Sara Fjeldvær & Øyvind Leite
In this remarkable duo, text and melody dance with rhythms and sounds. Everything is intertwined in a melodic and dynamic soundscape that is personal and honest, and most of all inviting - there is something special to be found here.
Sara Fjeldvær's songs are performed in duo format with vocal, synth and piano, and Øyvind Leite on drums and percussion. Sara and Øyvind have played together for about two years and started their music studies at NTNU Jazzlinja together in the autumn of 2019. They have a common love for 70's rock, with bands like King Crimson and Mahavishnu Orchestra, and also draw inspiration from Robyn, Amason and ROSALÍA.
Sara Fjeldvær - vocal and piano
Øyvind Leite - drums and percussion