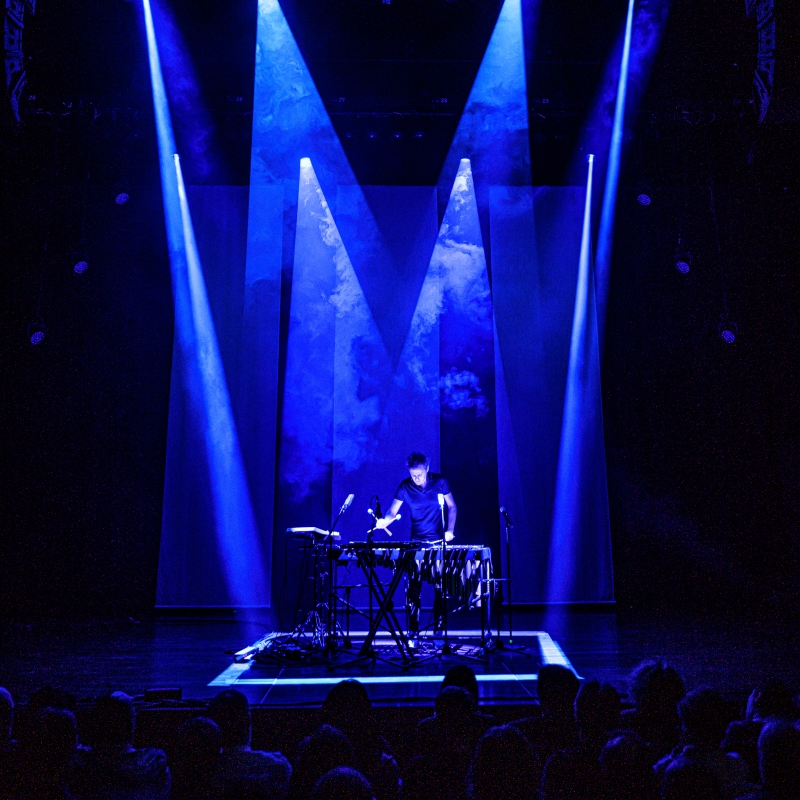 This is an archived event from the following edition:
Pascal Schumacher
Pascal Schumacher's performance is music with a hypnotic appeal, in no genre, not jazz nor classical, not pop nor film, a strange music with a naïve quality. Subtle sophistications through the interaction of sound and production and in some tracks, layers of overdubs. The pieces build with complex interlocking of the parts whose simplicities bind together in intricate patterns. Tropismes builds from a brooding baseline underpinned by shimmering arpeggios, swelling in volume and intensity.
Pascal Schumacher is a multi-awarded musician and composer. 
He has played with many exciting musicians such as Francesco Tristano, Jef Neve, Kenny Barron, Magic Malik and Nils Frahm. Today he mixes emotional classical music with minimalism in electronic sounds. He studied classical percussion, jazz vibraphone and musicology at music conservatories in Luxembourg, Strasbourg, Brussels and The Hague, and has released 12 albums in his own name. 
Pascal Schumacher – vibraphone and electronics
NB: Doors open at 6 PM. Concert schedule to be announced.
Age limit 18 yrs. We accept accompanying person.