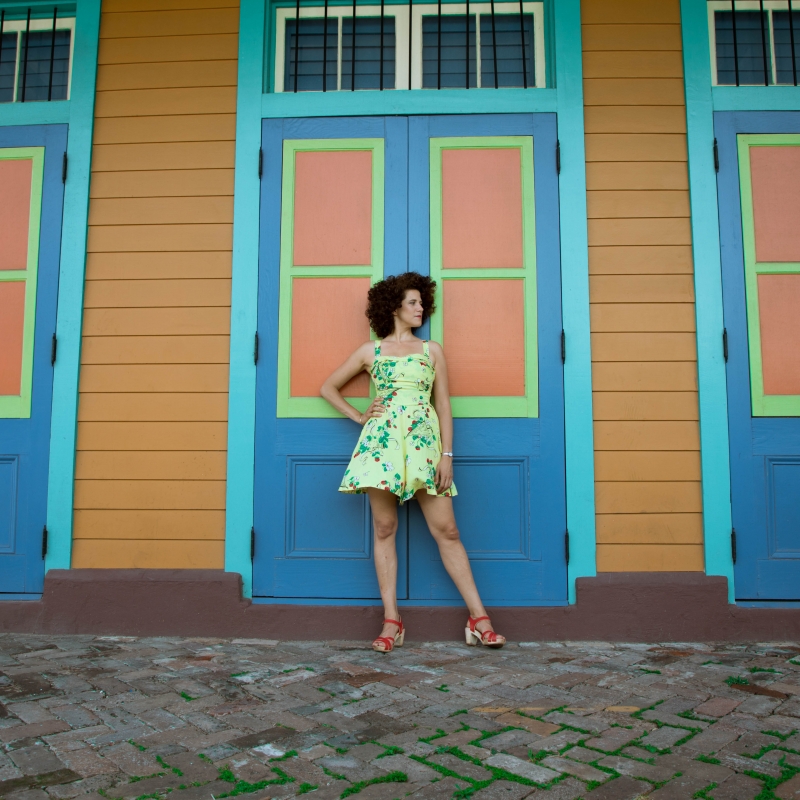 This is an archived event from the following edition:
May 6th
7:30 pm
- 9:00 pm
Cyrille Aimée
Playful and charming vocal jazz
Improvisation is not just a technique for vocalist Cyrille Aimée. It's a way of life, one that has not only allowed her to share her engaging voice and sparkling creativity with the world but has led her on an unexpected journey. 
By opening herself to the whim of the moment, Aimée has ventured from singing on street corners in Europe to dazzling audiences at some of the world's most prestigious jazz festivals; from sneaking out to sing in gypsy encampments in her native France to acting on Broadway; from braving the notoriously tough audiences at New York's Apollo Theatre to being hailed by The Wall Street Journal as "one of the most promising jazz singers of her generation" and called a "rising star in the galaxy of jazz singers" by the New York Times.
Cyrille Aimée – vocal, loop
Laurent Coulondre – piano
Jeremy Bruyere – bass