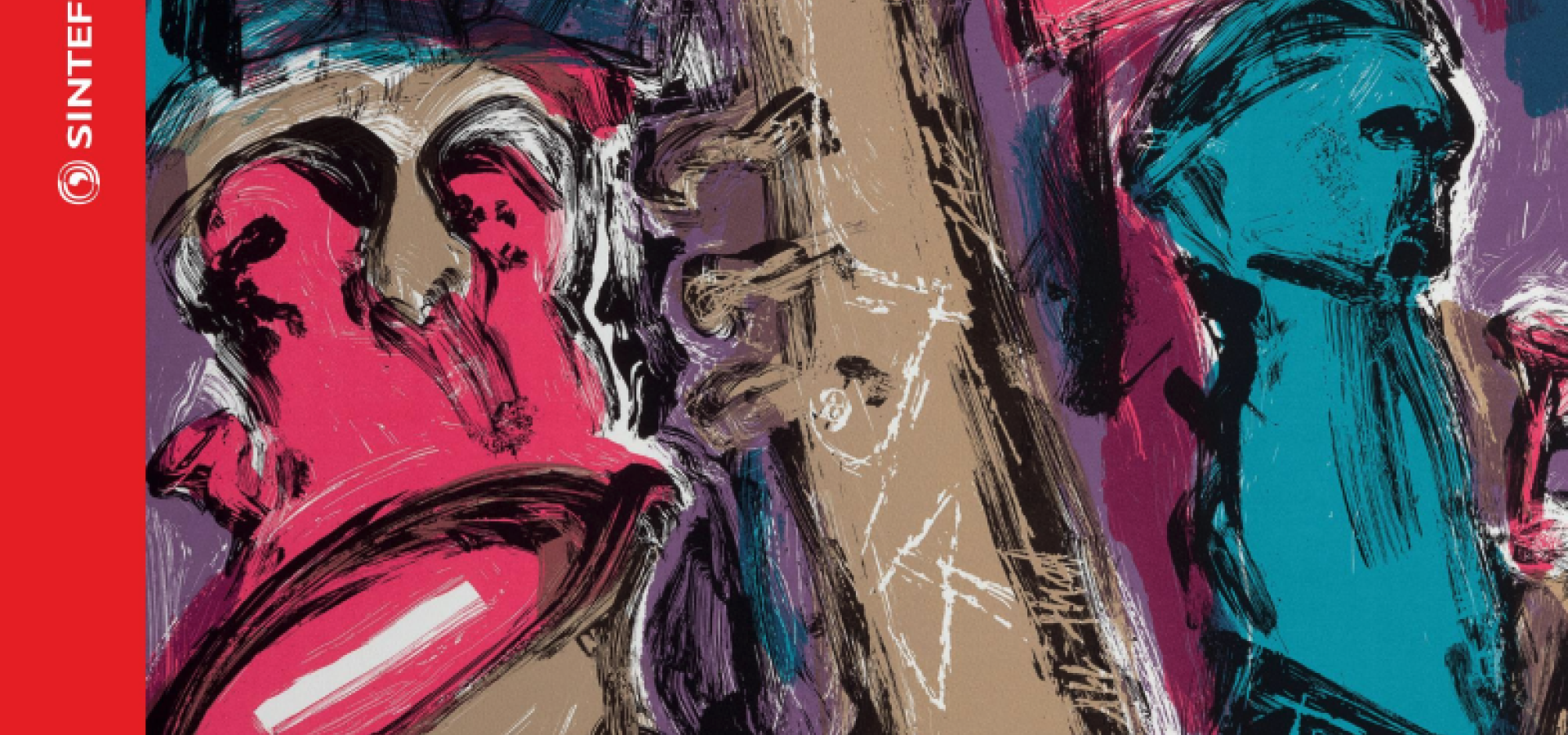 THIS YEAR'S FESTIVAL NEWSPAPER IS READY!
Here you can read, among other things, an interview with Heidi Ruud Ellingsen from the theater performance Solveig: .. peer aspera ad astra, greetings from Nora B. Kulset - head of department at the Department of Music, NTNU - and from the Jazzfest staff, check out our festival itineraries or read about all the concerts at this year's festival and plan your own.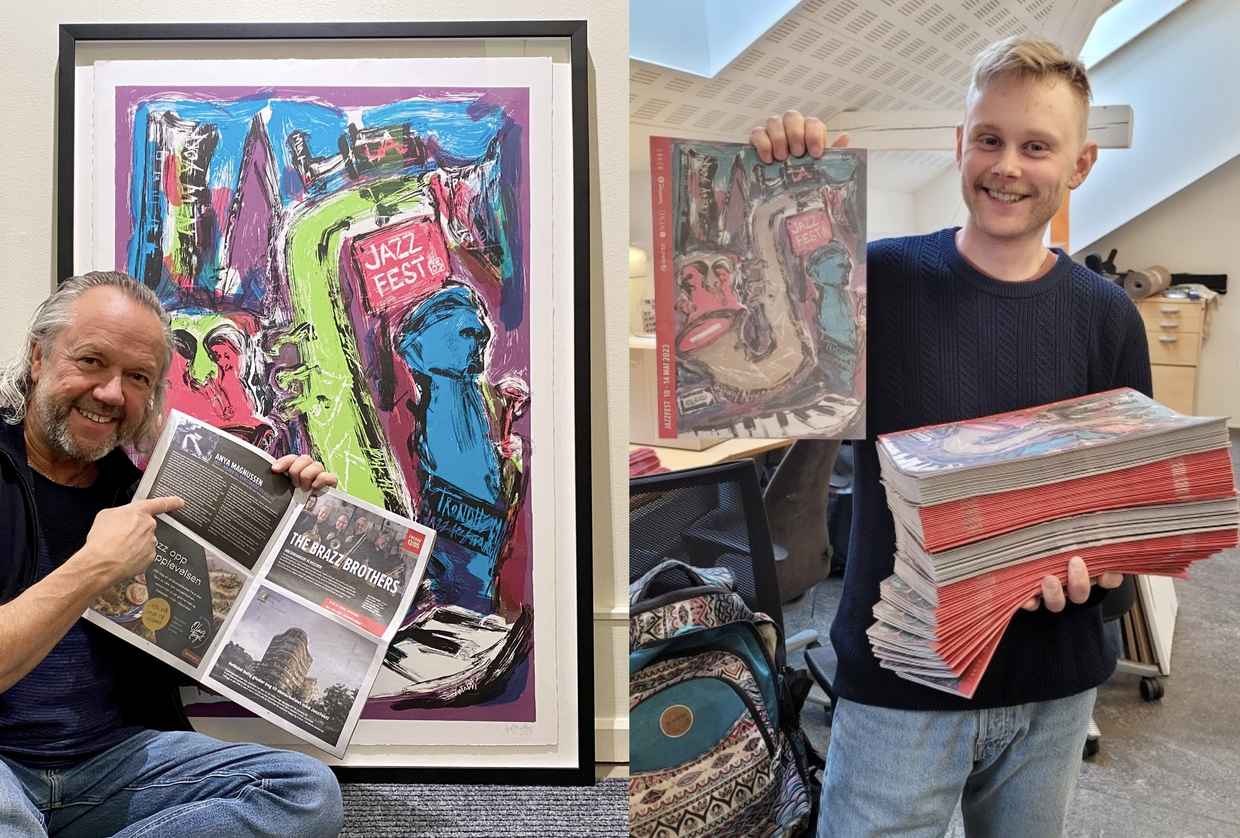 The Trondheim artist Anya Magnussen made two beautiful festival posters in the late 1990s, and in connection with the 35th edition of Jazzfest, she has designed this year's anniversary motif.
The anniversary motifs are two prints, City Jazz I Jubilee and City Jazz II - and one of them can be found on the cover of a brand new festival newspaper in today's Adresseavisen!