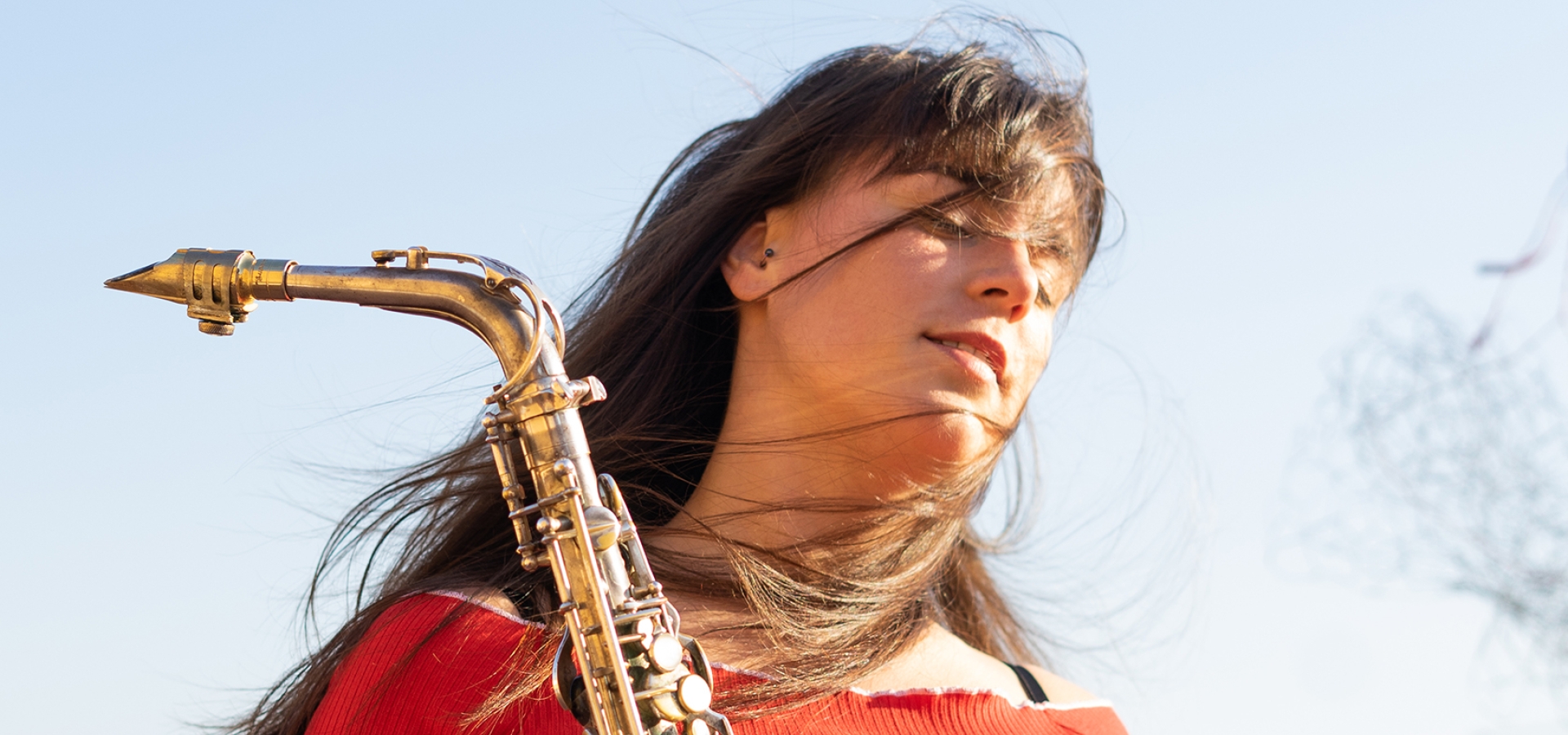 THE ANNIVERSARY PROGRAM IS TAKING SHAPE!
Tickets
READ NEWSLETTER WEEK 3 HERE
HORTA - Elias Akselsen/Stian Carstensen/Ola Kvernberg 
Irene Reig Trio
Louisiana Avenue
Jørn Øien - Cosmopolitan
Trondheim Voices - Bedrock
HORTA - Elias Akselsen/StianCarstensen/Ola Kvernberg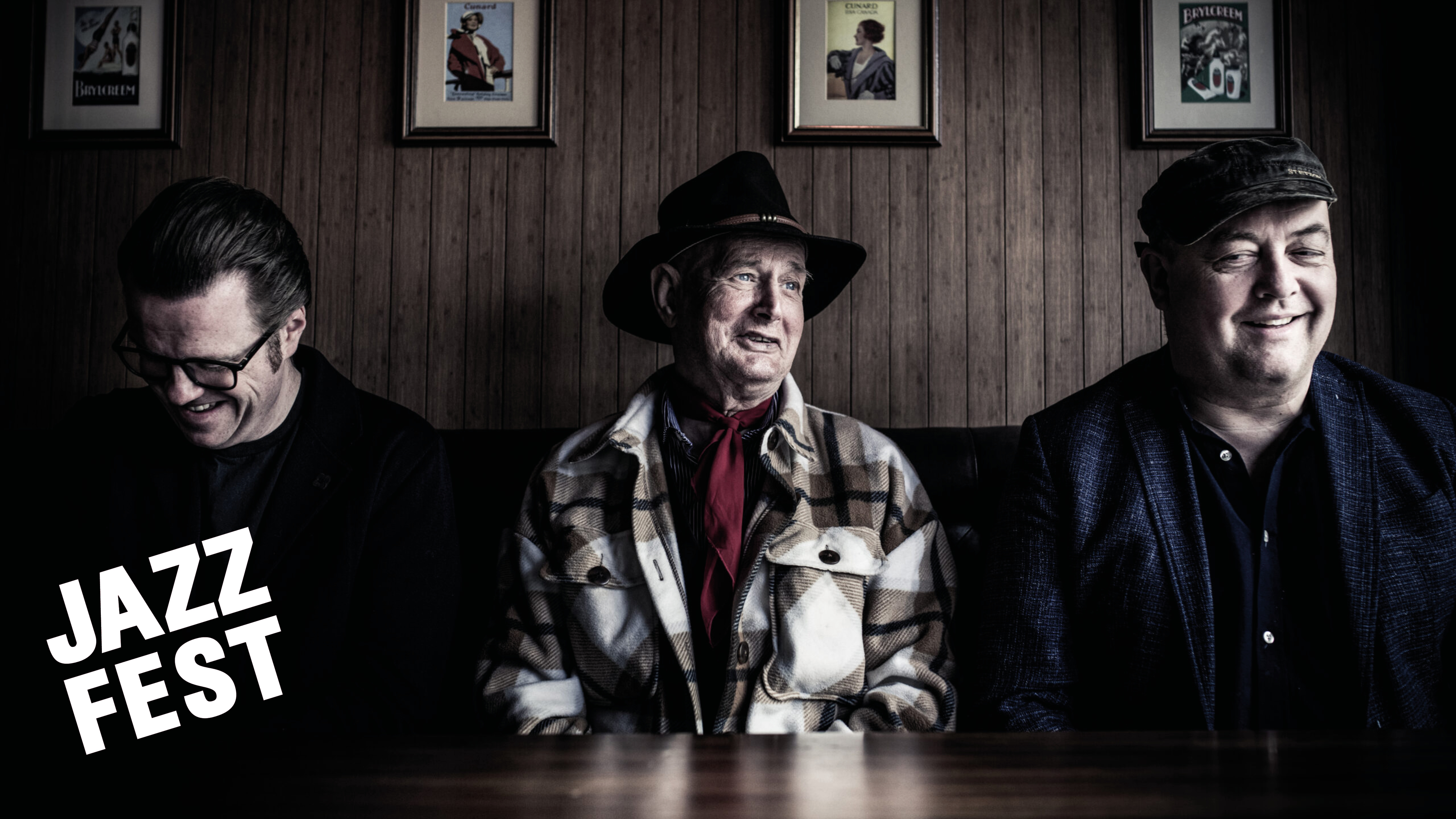 Old Romani songs in a spontaneous form
The background for the project "HORTA" is rooted in a desire and a need to preserve, continue and make available the rich, but partially hidden, cultural heritage of the Romani people. With his raw and unpolished voice and unique communication skills, Elias Akselsen belongs to the last generation of Romanis who remember and can tell about the real Romani life.
Elias Akselsen, Ola Kvernberg and Stian Carstensen have recorded an album in a living room at Dal, a place where many travelers have lived for many generations. Now they are on the road playing and singing forgotten Romani songs in a spontaneous form without filter. All concerts are different, but we guarantee an experience that is impossible to be indifferent to.
Elias Akselsen - vocals
Stian Carstensen - accordion
Ola Kvernberg - violin
Vår Frue kirke
14. May 19:00
Tickets: 490
Jazzfest-venn: 390
Irene Reig Trio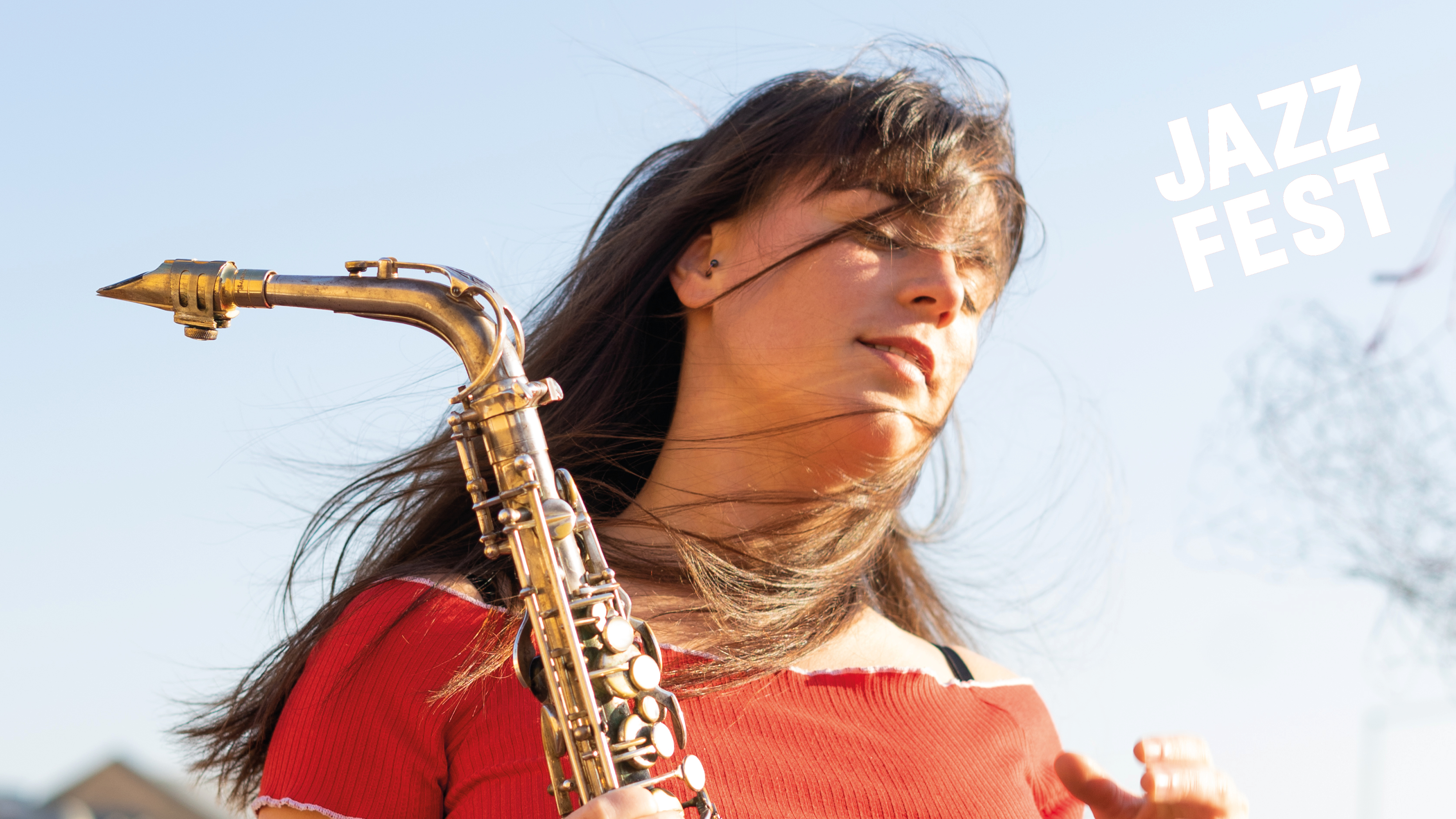 A vital trio from Spain
Irene Reig is one of the standard bearers of the new generation of Catalan jazz musicians. Energy, passion and spontaneity define her repertoire of original songs, along with her own versions of bop and hardbop classics.
She already made a name for herself as a 15-year-old in the Sant Andreu Jazz Band, and further as a master's student at the conservatory in Amsterdam.
We look forward to hearing one of the European jazz scene's most up-and-coming talents with an incredibly vital trio!
Irene Reig - saxophone
Pau Sala - bass
Joan Casares - drum
Trykkeriet
13. May 15:00
Tickets: 290
Jazzfest-venn: 190
Louisiana Avenue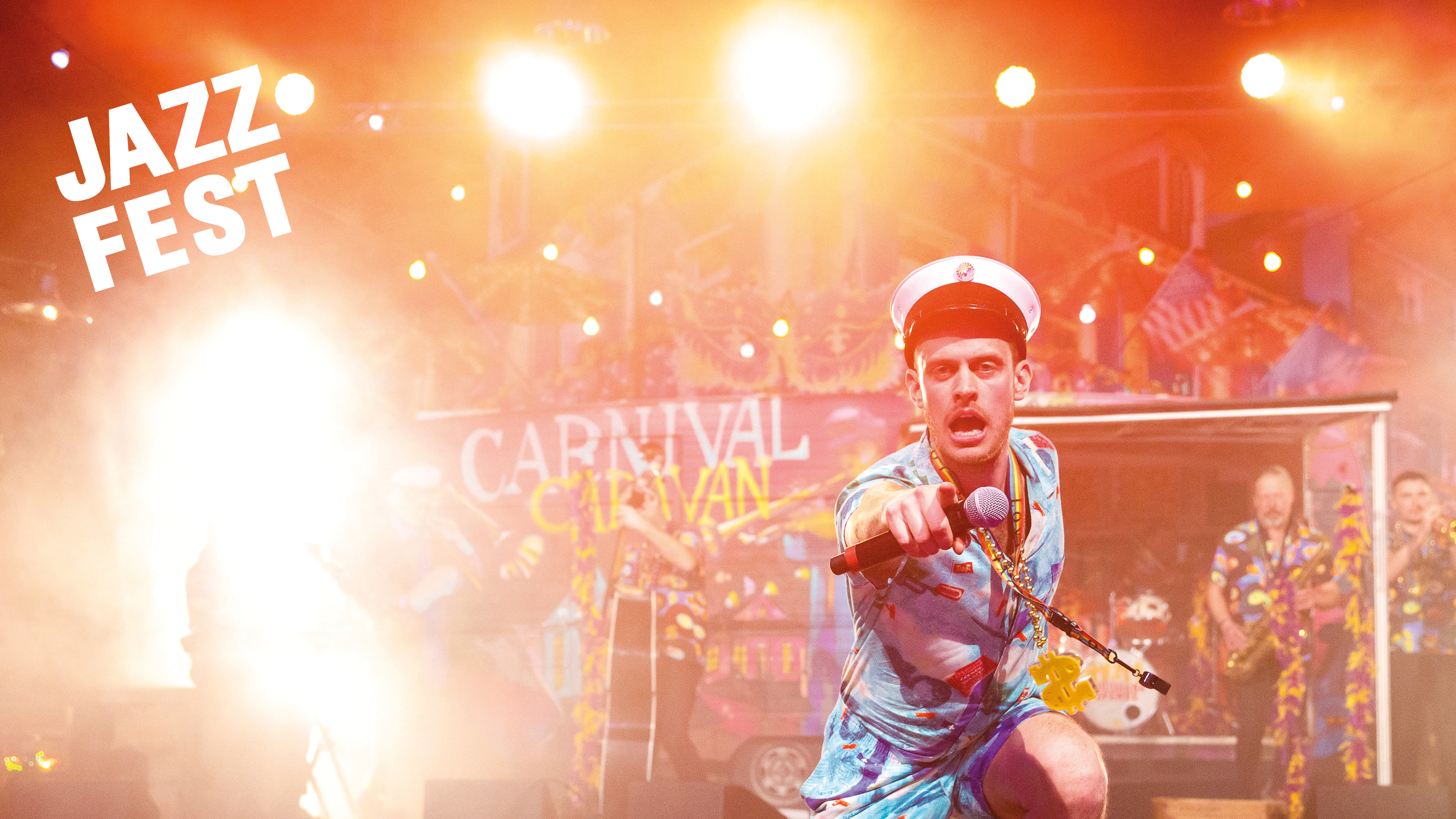 It's carnival time – and everyone's invited!
Sweden's most energetic live band is ready for Trondheim!
Louisiana Avenue is the band that, with its infectious energy, takes you to Mardi Gras without flying an inch. Regardless of location and time, they manage to take their audience on a musical journey to New Orleans' humming music scene, and it's not uncommon that the evening culminates in a huge carnival party!
Louisiana Avenue collaborate with sign language artist Jamila Ouahid, who gives the already colorful show an extra dimension. At New Orleans Jazz & Heritage Festival the concerts are interpreted from the stage by a sign language interpreter, and Louisana Avenue has included this in their shows as well. Singer Pär says: - In Louisiana Avenue we talk a lot about everyone being allowed to participate and everyone's equal rights to music and culture. How can this be manifested in a visual and expressive way? Through sign language interpretation of course!
"Sweden's best live band!"
Anders Pihl, LIRA music magazine
Pär Stenhammar – vocal
Hjalmar Leissner – guitar and vocal
Fredrik Dahllöf – drums and vocal
Martin Wilhelmsson – bass and vocal
Bosse Gustafsson – saxophone and vocal
Leon Falk – trombone and vocal
Isac Åberg – trumpet and vocal
Marcus Fernholm – keyboards and vocal
Jamila Ouahid – sign language interpreter
Byscenen
13. May 21:00
Tickets: 420
Jazzfest-venn: 320
Jørn Øien - Cosmopolitan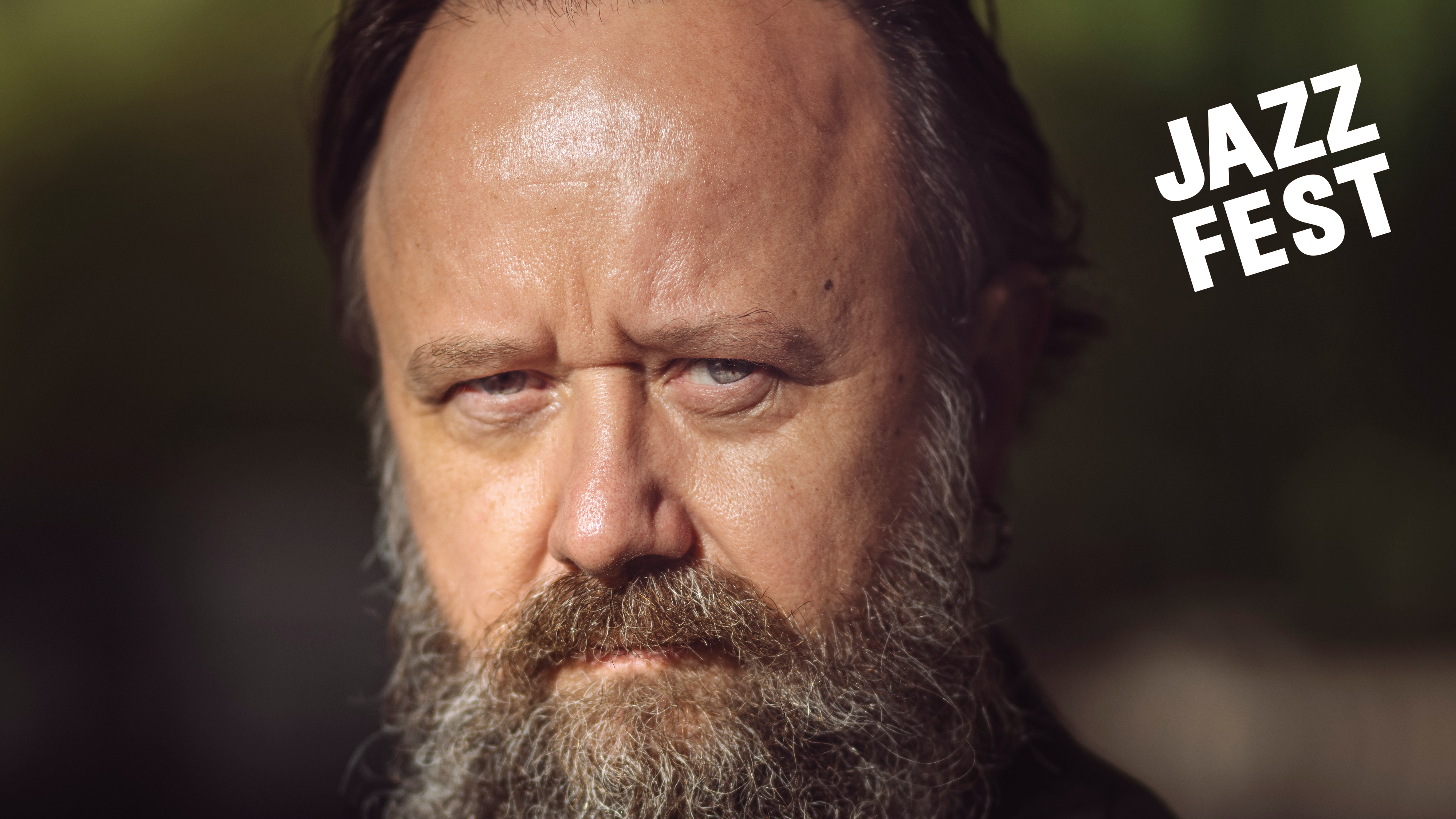 Energetic mix of world music and electronic jazz
Jørn Øien from Narvik got music in with his mother's milk and for over 30 years has made his mark as a melodic artist in the very top echelon. Strong communication skills and musical boldness combined with rhythmic resilience and virtuosity characterize his playing. And there is a realness and closeness in Øien's melodic universe and a fierce intensity in the virtuosity where he combines acoustic piano and synthesizers in an exquisite way.
On March 17, the album "Cosmopolitan" will be released. The music takes you on a journey through cultures from East and Central Asia and the African continent, with elements from ancient Sami tradition and Nordic ambient, and further into jazz, funk and soul. Join the celebration of a sensational release!
Jørn Øien - keyboards
Magnus Bakken - saxophones
Rune Arnesen - drums, percussion
Sidiki Camara - ngoni, djembe, vocals
Audun Erlien - electric bass
Trykkeriet
12. May 15:00
Tickets: 350
Jazzfest-venn: 250
Trondheim Voices - Bedrock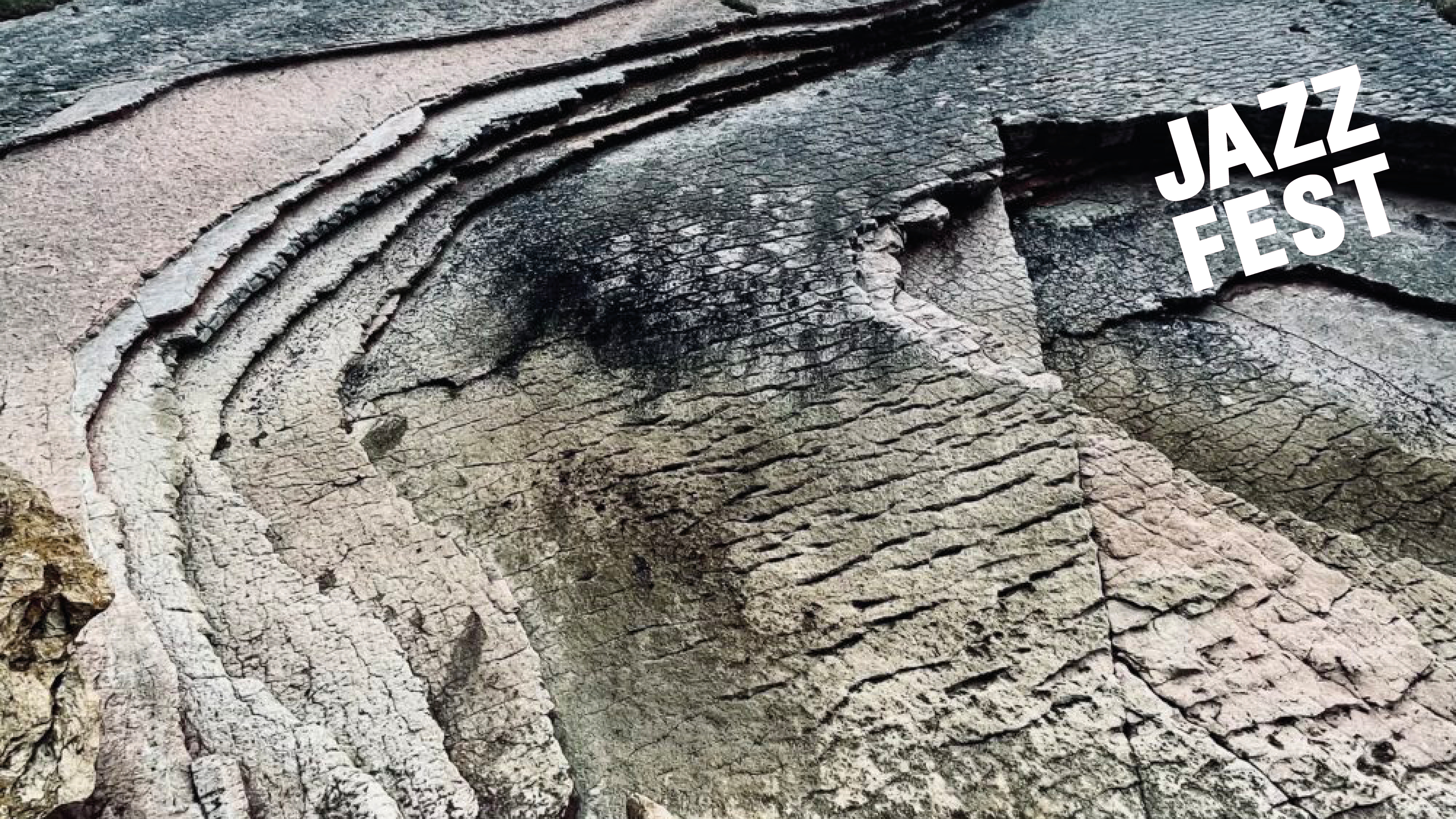 A stellar ensemble breaks new ground
What is important now? What do we long for? Where do we find something to lean against, something to hold on to - our bedrock? This has become the pivot point for the lyrics in Bedrock. The music is composed by the ensemble's singers, and is performed in a mix of improvisation and fixed structure, of acoustic and electronic sound collages.
The human voice is a flexible and elastic instrument, and Trondheim Voices stretches the boundaries even further, through live electronic processing with its specially designed effect controllers, Maccatrol, developed by Asle Karstad.
In Bedrock, images, scenography, improvisation and composition are woven together into a sensual whole, creating a space where we can feel a connection between each other and within ourselves.
Sissel Vera Pettersen - singer, artistic director
Singers: Tone Åse, Siri Gjære, Anita Kaasbøll, Live Maria Roggen,
Kari Eskild Havenstrøm, Ingrid Lode, Torunn Sævik
Rosendal Teater
13. and 14. May 19:00
Tickets: 250/200/150/100/75
NB: Collaboration concert.
Jazzfest-friend prices do not apply to this concert.