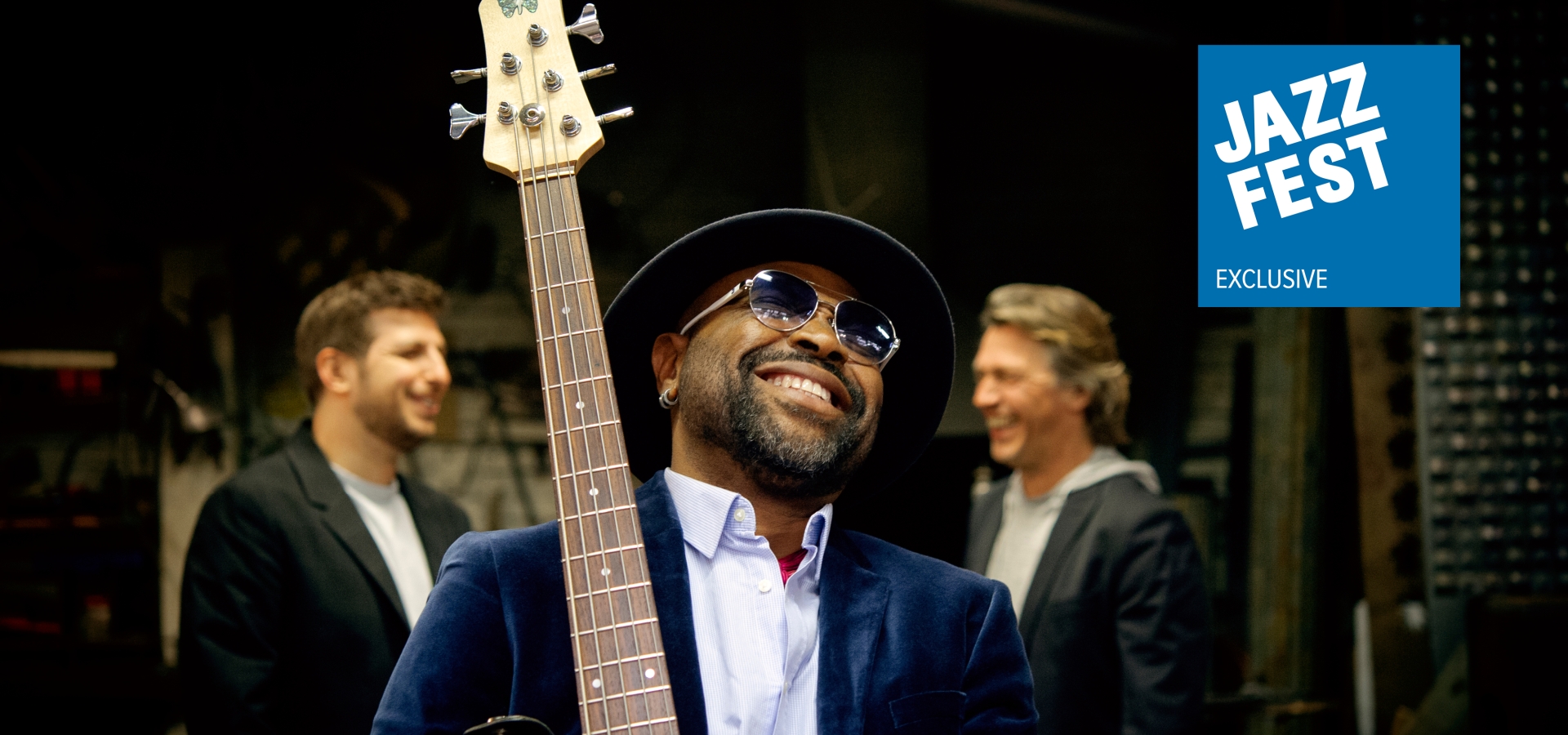 ETIENNE MBAPPÉ NEC +, PROGRAM RELEASE AND CELEBRATION!
Tickets
Jazzfest Exclusive concert and program release at DIGS on March 17!

We celebrate that the program for May 2022 is ready and have invited world star Etienne Mbappé to mark the event.
The trio NEC + is led by the bassist with the black silk gloves, and is complemented by his longtime companions Christophe Cravero on keyboards and Nicolas Viccaro on drums. The music is described as intense, surprising, singing and dancing - where African winds sweep across a recognizable jazz landscape.
The evening ends in Digs Café with a nice musical meeting between John Pål Inderberg and Bjørn Alterhaug.
This is an evening you will not want to miss, buy your tickets today!