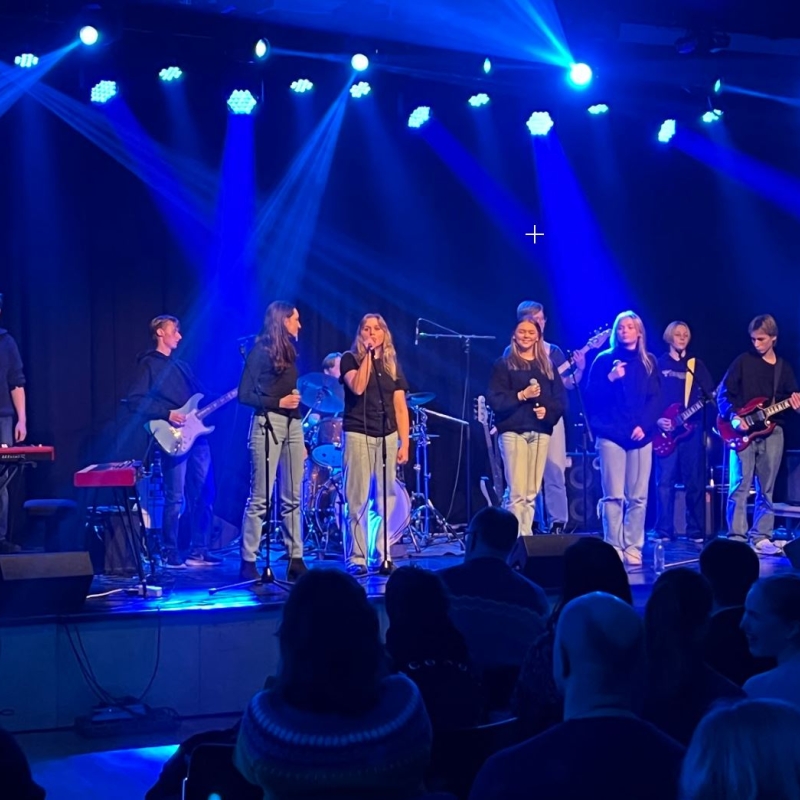 This is an archived event from the following edition:
May 13th
5:15 pm
- 5:45 pm
APERITIF: TAKT
Students from Trondheim kulturskole
Concert with students from Trondheim Culture School. The band presents songs by Erykah Badu, Rohey, Silk Sonic and Popol Ace.
Julie Sæther - vocals
Gunhild Gjøsund Kleppen - vocals
Ylva Ekli Gabrielsen - vocals
Sarah Skogseth Stevens - vocals
Øystein Nicolai Segtnan Soldal - piano/synth
Jonatan Særvold - guitar
Håvard Eikeseth Aagaard - guitar
Borgar Stavrum - bass
Conrad Hassel - bass
Henrik Vesterbekkmo Hellan - percussion
Erlend Reiten Thalberg - percussion
Note! Short concert. Free entrance.