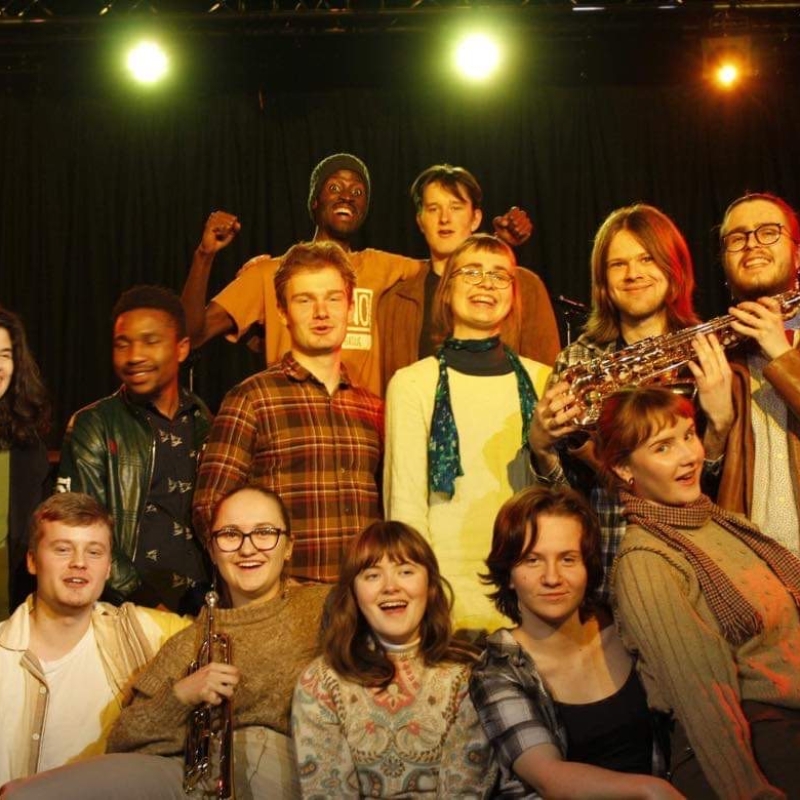 This is an archived event from the following edition:
May 10th
6:45 pm
- 7:15 pm
Aperitif: Students from Trøndertun Folkehøgskole
Trøndertun Folkehøgskole presents the jazz class 2022/2023, who in this concert will play a bunch of their self written songs from the past year. The music was played at Dokkhuset in February, and has subsequently also been recorded in the studio. The music explores life's ups and downs with dreamy and pleasant moods, melodic lines and improvisation.

Nora Hovstein Røen - vocals/synth
Ina Øverland - vocals
Artur Hortman - saxophone
Elvine Witt Melchiorsen - saxophone
Emilie Sofie Eriksen - trumpet
Ola Erling Foss – guitar
Vemund Åsnes Skjerdal – guitar
Olimpio Alfredo Walker – guitar
Kelvin Chilunga – guitar
Herman Østerdal - bass
Lucas Knutsen Vestgård - drums
Nils Ole Grimsmo – drums
Mariana Zanon – viola/guitar
Zuzanna Zagrodzka - piano
The concert is free.