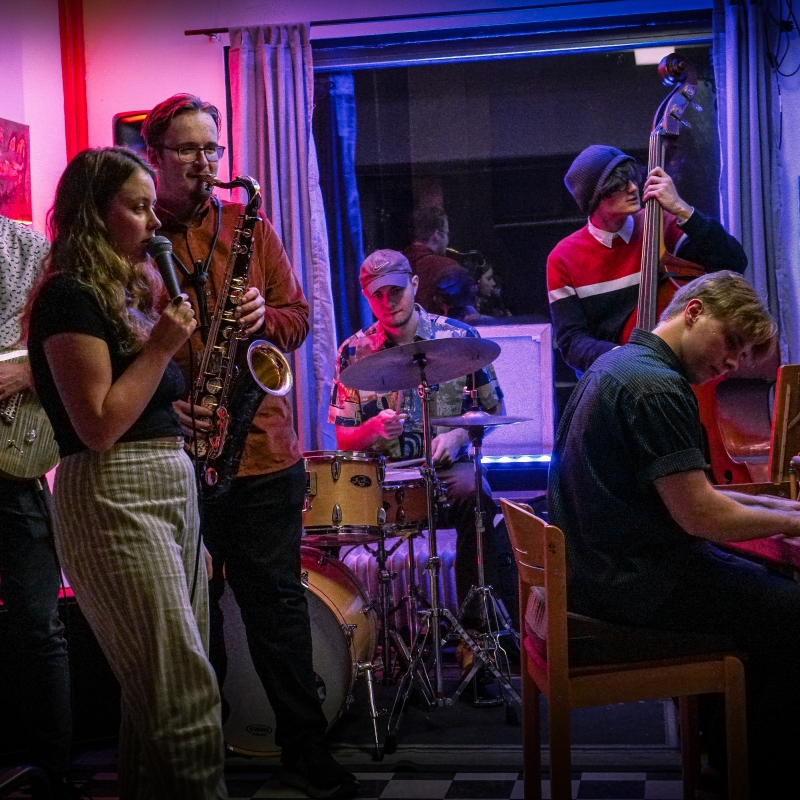 This is an archived event from the following edition:
May 12th
5:15 pm
- 5:45 pm
Aperitif: MAKADAM
Students from Birka Folkhögskola
MAKADAM is a jazz sextet that was formed in autumn 2022 on the jazz department at Birka Folkhögskola in Östersund.
The repertoire consists of both original, standard and modern jazz songs; everything with MAKADAM's sound.
Both by creating their own and taking inspiration from other artists' reharmonizations and arrangements, MAKADAM gives a tasty and refreshing twist to the songs they play. You can also expect influences from other genres such as rock, latin and even Swedish folk music!
After touring around Sweden in places like Åre, Stockholm and Östersund, the band is looking forward to playing in Norway!
Emelie Whelan - vocals
Ola Myran - tenor sax
Adriel Kajic - guitar
Hugo Rodling Swanberg - piano
Anton Embrand - double bass
Lukas Acosta Billow - drums
The concert is free