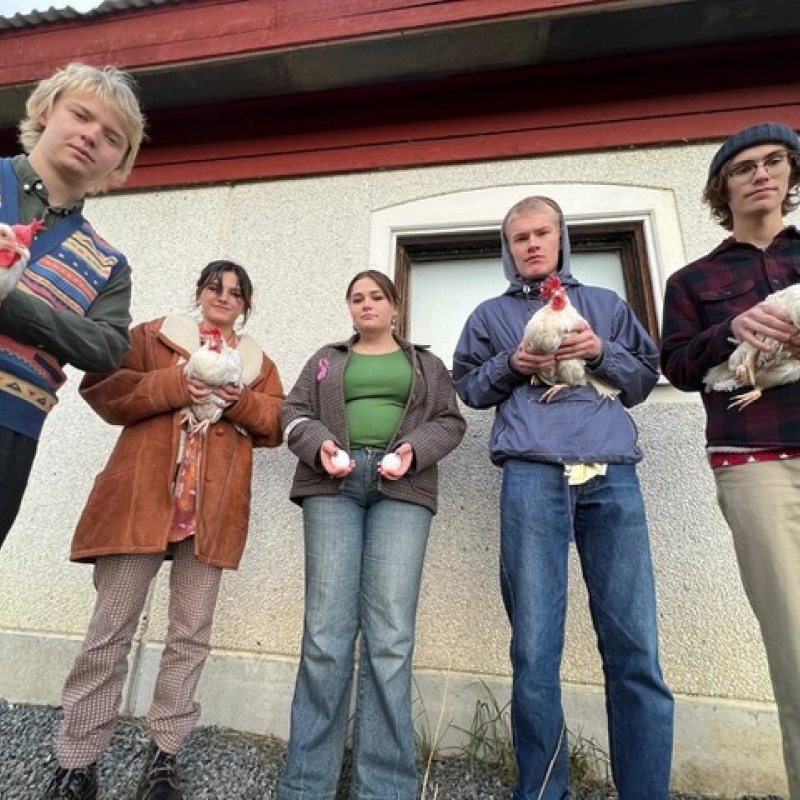 This is an archived event from the following edition:
May 11th
7:15 pm
- 7:45 pm
Aperitif: Fågelattack
Students from Birka Folkhögskola
Fågelattack is a contemporary jazz quintet that plays self-composed songs with elements of free improvisation. The ensemble was formed at Birka Folkhögskola outside Østersund and draws inspiration from Jämtland's nature and the even finer bird sounds. Fågelattack plays music with the melody in focus: nice sounds and airy arrangements.
Ottilia Vejdeland - vocals
Erik Jerkérs - alto sax
Carl Urell - guitar
Edvin Larsson Scott - double bass
Frida Björnsdotter - drums
The concert is free