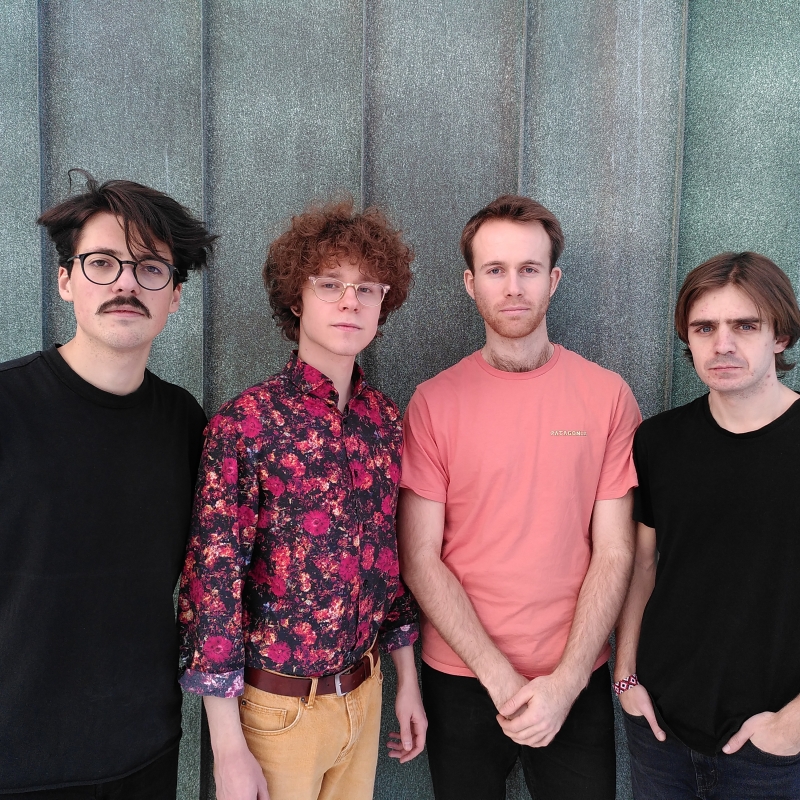 This is an archived event from the following edition:
May 7th
7:30 pm
- 8:45 pm
Marvil On An Expedition
Marvil on an Expedition is a Trondheim-based quartet that plays composed and improvised music with affectionate 70's aesthetics. Associations go to artists like Pharoah Sanders and Sonny Sharrock, with hints to early Jan Garbarek and Terje Rypdal. As the name suggests, the music takes you on an expedition to an unknown destination. On the journey you'll meet both familiar friends and unknown monsters, and you are in danger of being captured and taken into an enchanting, almost spiritual soundscape.

Trym Saugstad Karlsen - drums
Nicolas Leirtrø - bass
Arne Bredesen - guitar
Ville Lähteenmäki - bass clarinet