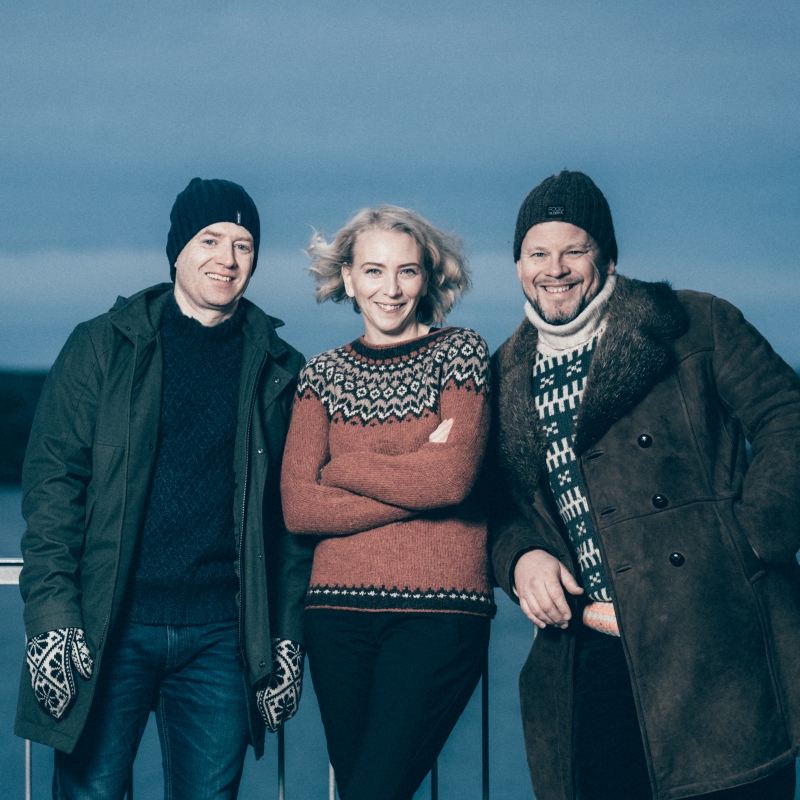 This is an archived event from the following edition:
May 9th
7:30 pm
- 8:45 pm
Marthe Valle
When gold turns to medicine - cover songs translated to north Norwegian
The three musicians Marthe Valle, Håkon Mjåset Johansen and Håvard Lund played Marthe's tunes for several years before shifting their focus onto North-Norwegian translations of some of the most well known song classics.
Let It Be, one of Beatles most well known classics, presented in a version inspired by Per Fugelli's life motto LA DET FÆR.  The village drama from Myre in Vesterålen is about Britt Aileen, with the original best known as Billy Jean. Even the most sugar coated power ballads are given new life with the bands contemporary interpretations. 
Translations by Marthe Valle, Håvard Lund, Lars Bremnes and Endre Ruset.
Marthe Valle - vocal, piano and mandolin
Håkon Mjåset Johansen – drums and vocal
Håvard Lund - bass clarinet and vocal