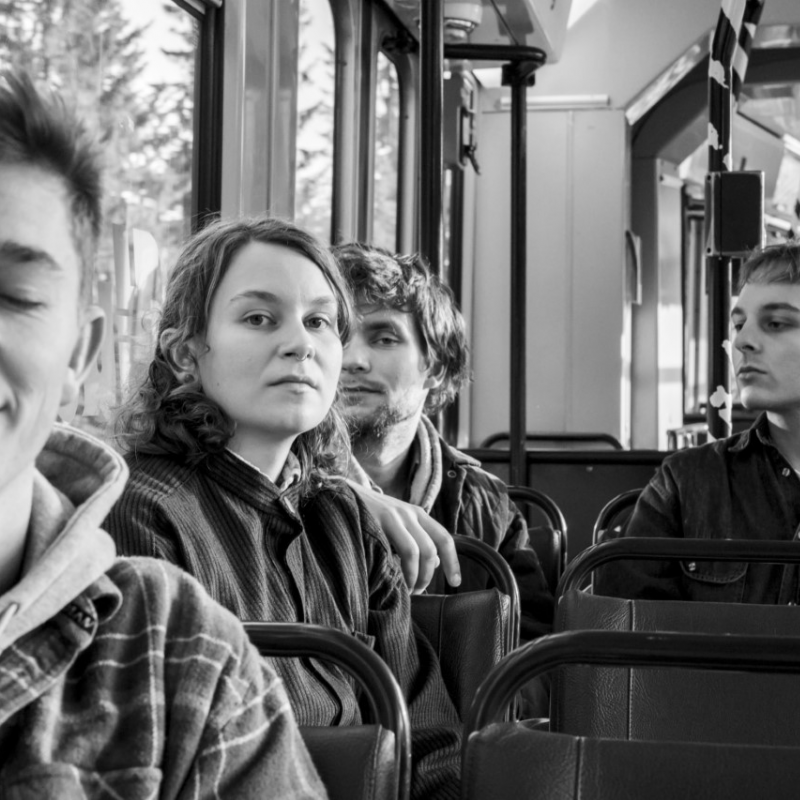 photo:
Margit Rønning Omholt
This is an archived event from the following edition:
May 7th
7:30 pm
- 8:45 pm
Leirblaa
Leirblaa's musical expression can be described as folk jazz. With a focus on text, improvisation and the sonic interaction between the instruments, the listener will experience an evocative expression. Leirblaa has played a lot together as a band, and has among other things played at the Nordic Showcase at Oslo Jazz Festival.
 
Jakob Leirvik - vocals
Jenny Frøysa - saxophone
Amund Storløkken Åse - vibraphone
August Glännestrand - drums