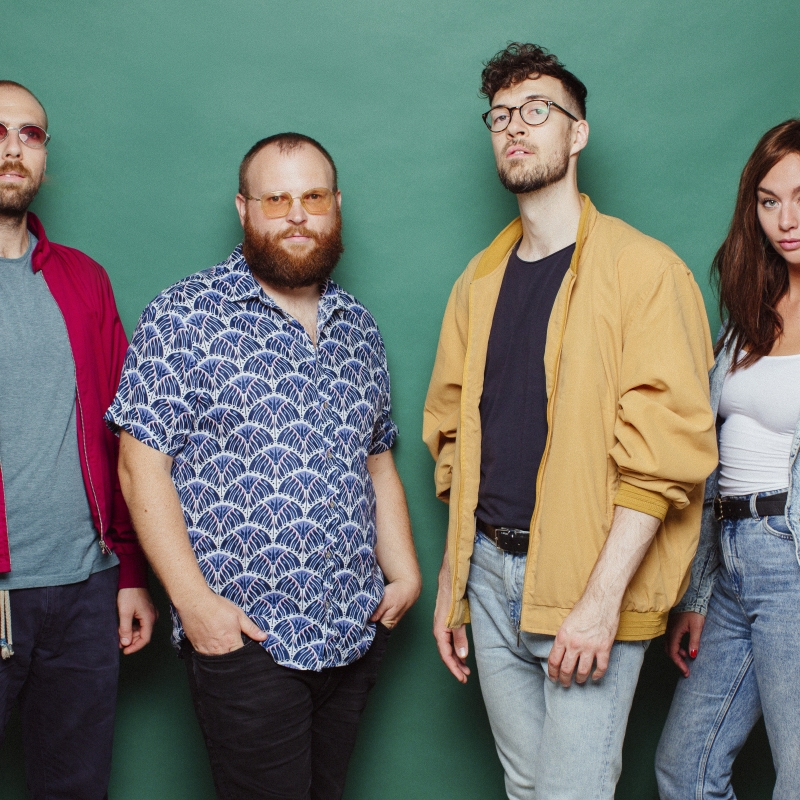 photo:
Jonathan Vivaas Kise
This is an archived event from the following edition:
May 6th
9:30 pm
- 10:45 pm
Husmo HAV
What do you get when musicians known from Eberson, The Switch and the bustling Norwegian jazz community give themselves free rein? The answer is Husmo HAV. The band has been described as "an electrically pulsating amalgam of playful jazz and upbeat pop", and delivers cinematic songs with a catchy and lively sound. The debut RIPPLES from 2019 was compared to both Jaga Jazzist and the Blade Runner soundtrack. 
Let yourself be lured into Husmo HAV's unique waters, characterized by exquisite melodies, icy synths and atmospheric trumpet screams!
Thomas Husmo Litleskare - trumpet, effects
Marte Eberson - synth
Tore Flatjord - drums, percussion
Stian Andersen - bass